Making their debut soon is the Germania Mint 2023 Germania series. This features the 1 oz silver brilliant uncirculated and flagship coin of Germania Mint!
The Germania series is an annual release that has followed the heroine Germania across perilous seas and to the discovery of a new land. For 2023 changes have been made to the format too!
In previous years the same core design has been used on the obverse, though the larger weights have shown more of the scene. For 2023 the obverse features different images of Germania, cataloging her progress on this new land with the largest weight showing her plunging her sword into the ground by a rune engraved stone. Collecting each weight allows the full scene to be enjoyed.
The release features the 1 oz silver BU, 2 oz silver BU, 10 oz silver BU, kilo silver BU and 1 oz silver proof. As always the mintages on the larger weights is extremely small and these are detailed below:-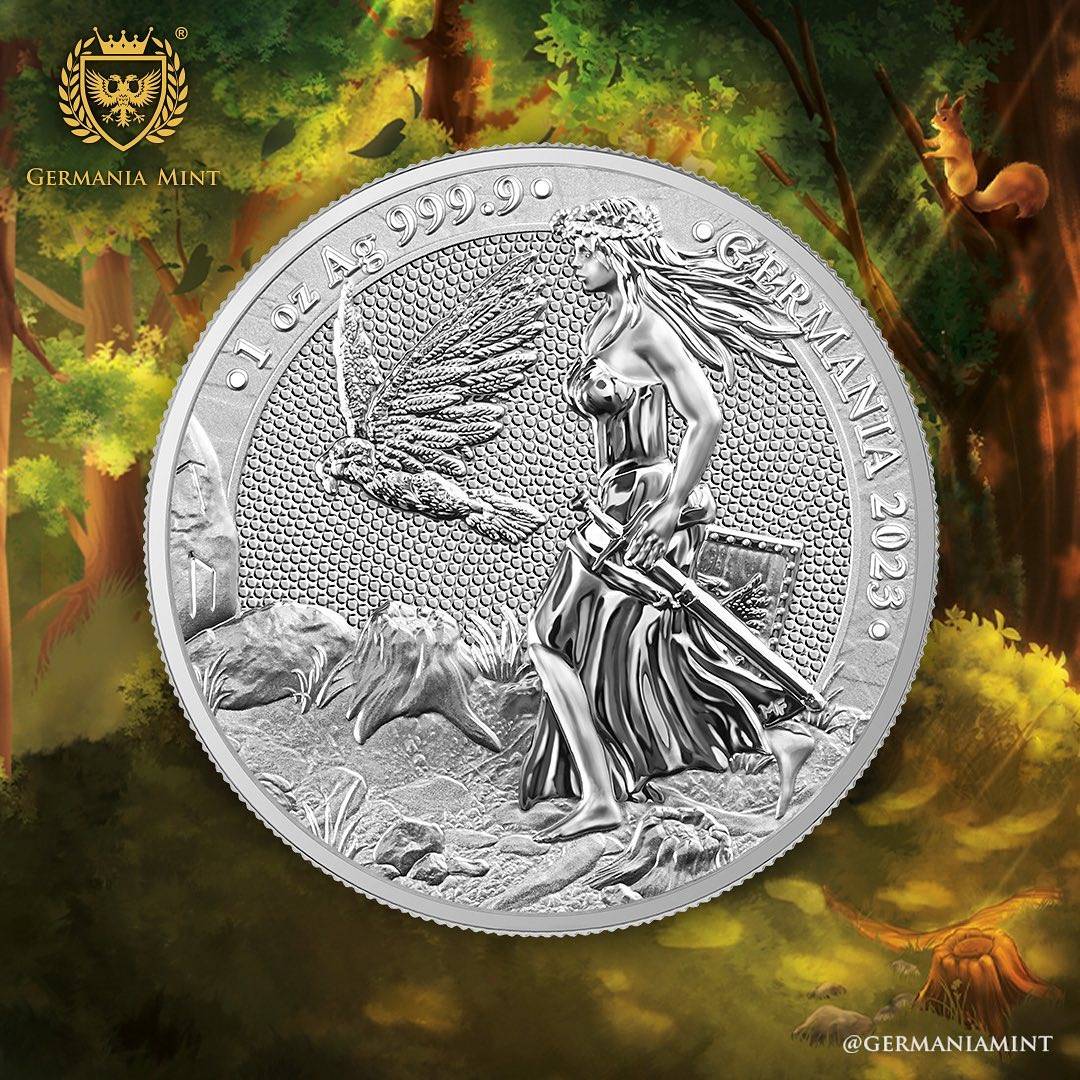 We do not presell but the full series is already listed on the website for those who wish to browse images, sign up for arrival notifications and see indicative pricing. This release has not yet shipped to dealers so no stores physically have them live yet so don't worry, you aren't missing out.
It is worth stressing that Germania's modern numismatics are all allocated before the release. That means there are no restocks available. Once a weight has sold out, we cannot get more. This always catches people out.
Below you'll find images of the obverse across all of the weights. It's worth noting that the 1 oz Silver BU is presented in a lenticular capsule which allows for better viewing of the details. The 2 oz, 10 oz and 1 oz proof silver all ship in capsules but with themed blister packs. The kilo bu is offered in a special presentation box (and there's another feature of the very limited kilo too, discussed below.) All of the coins ship with their dedicated certificate of authenticity.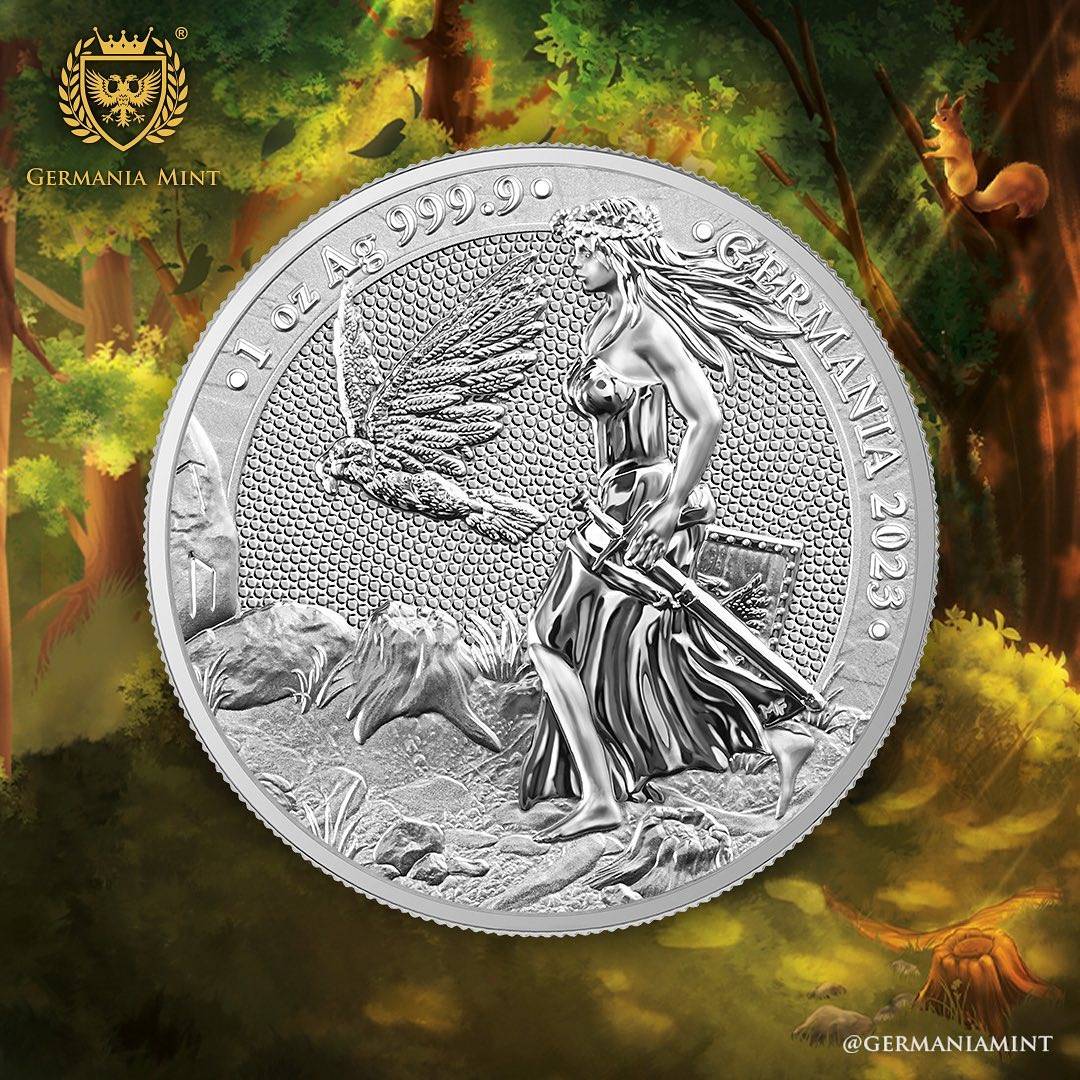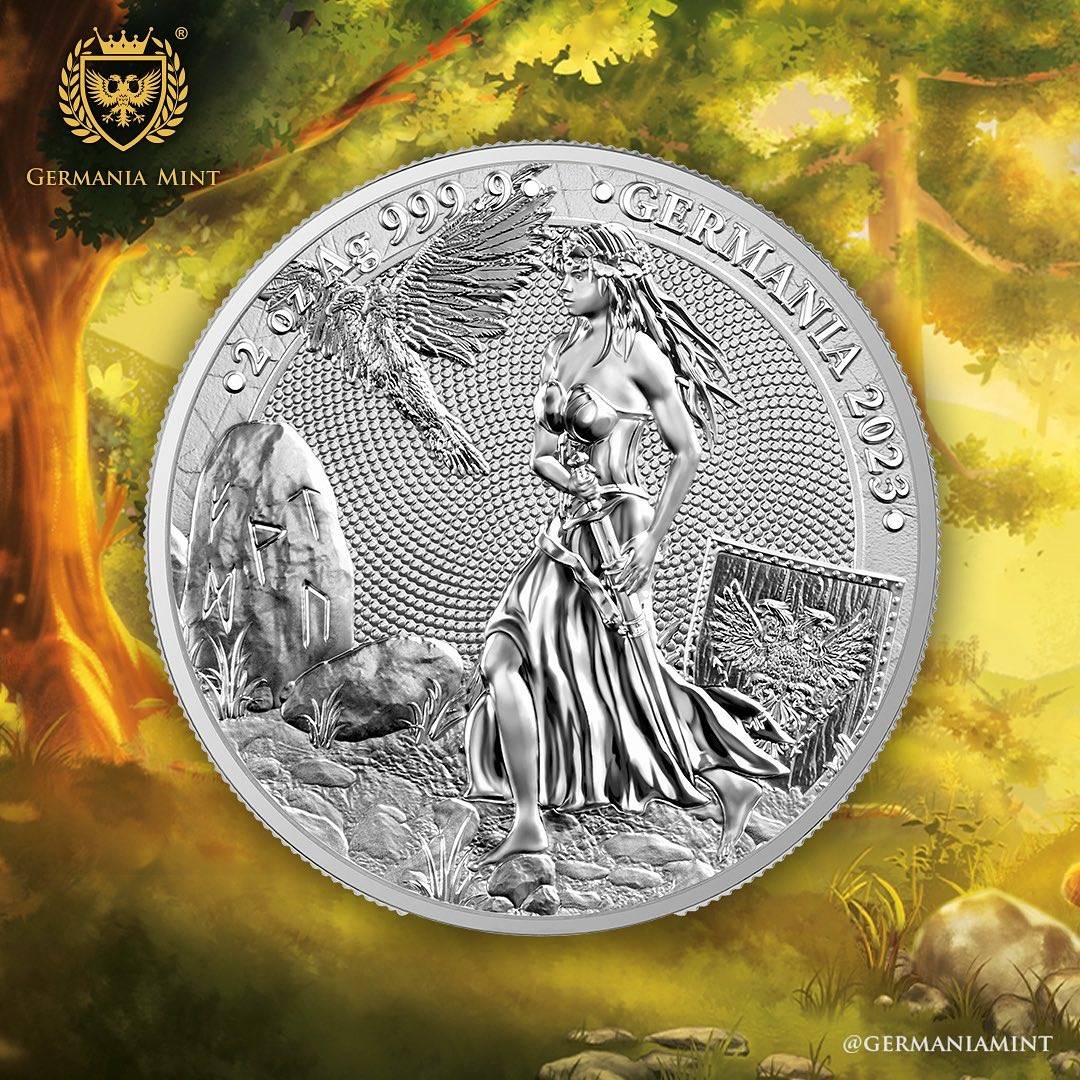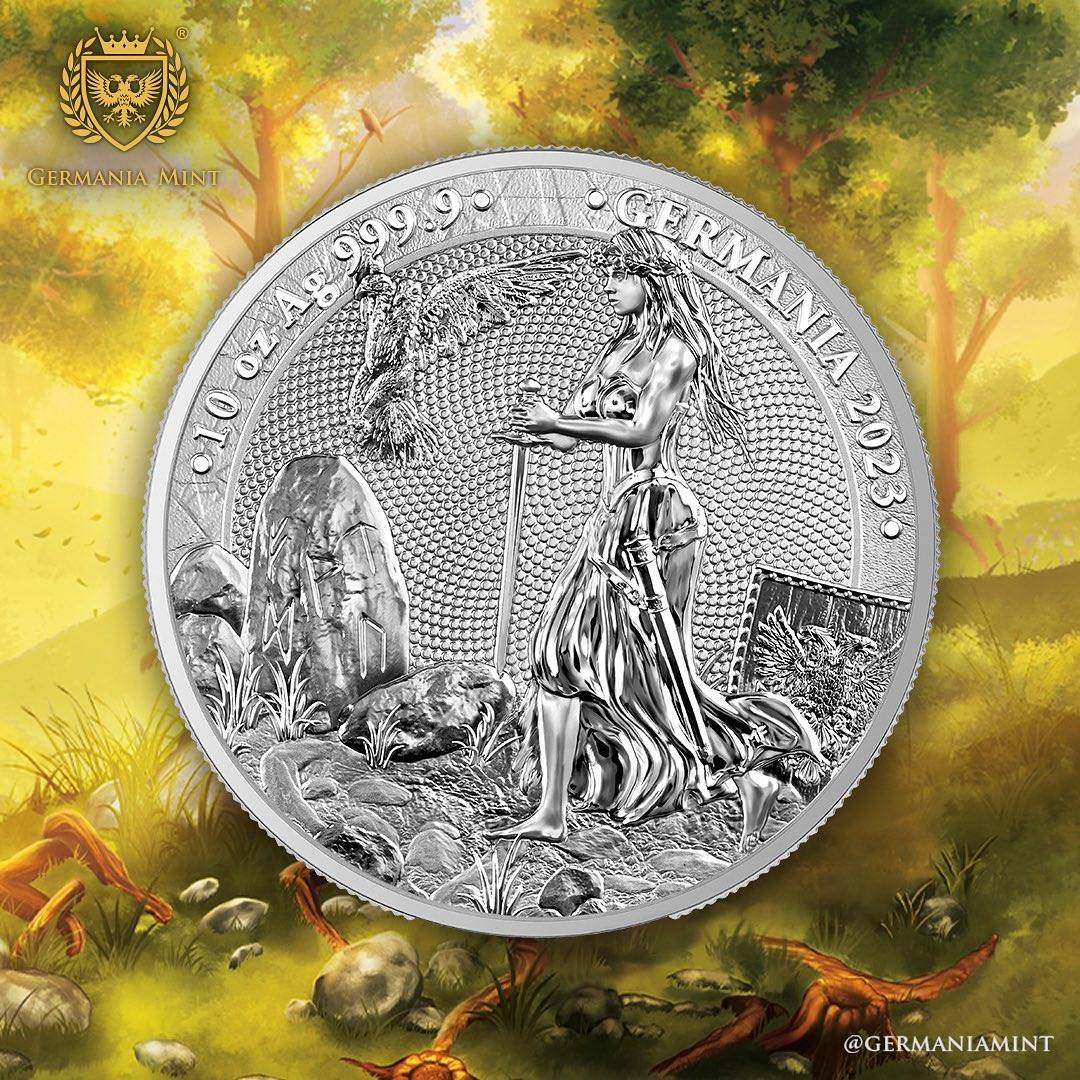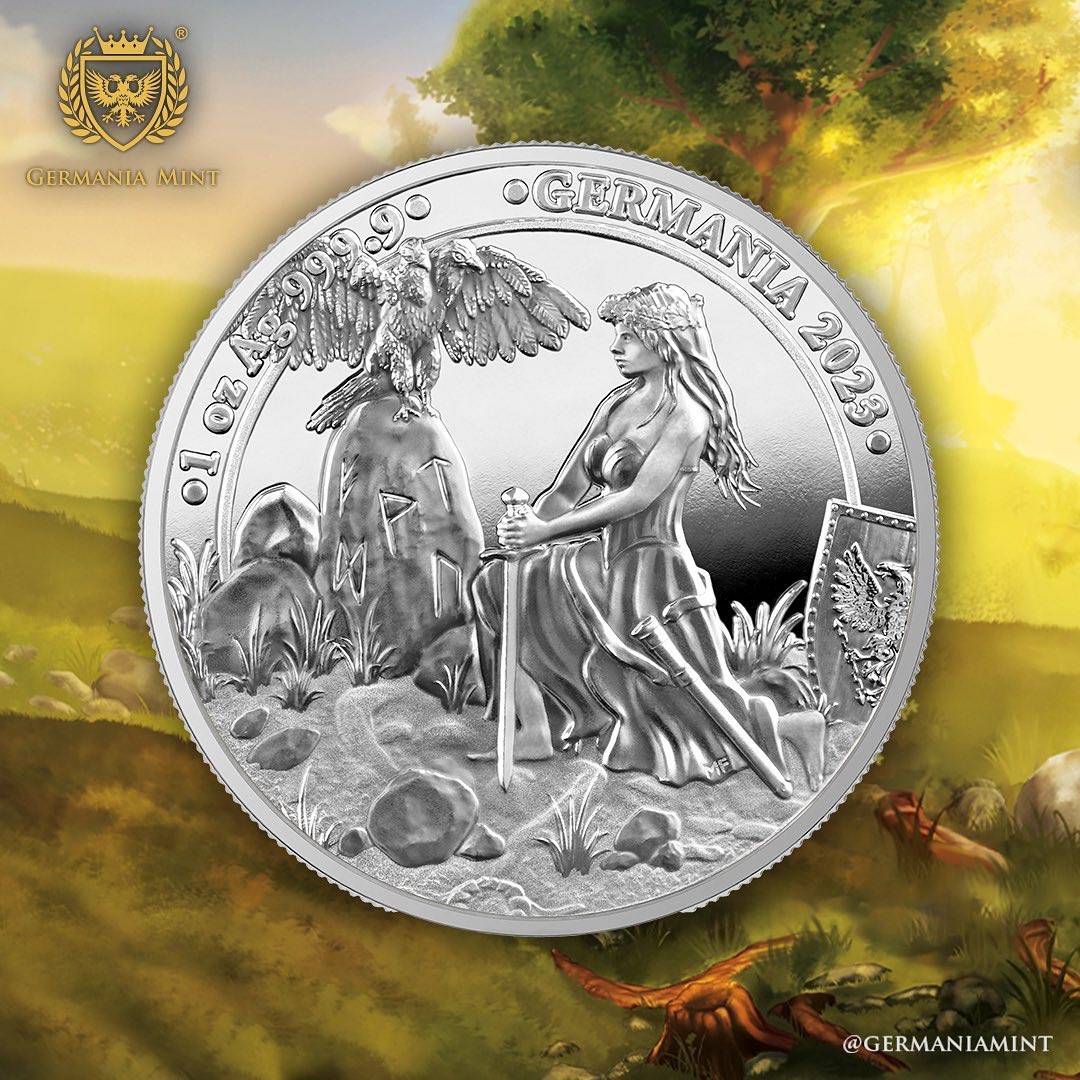 As an extra attention to detail on the ultra limited mintage kilo, the runes engraved on the stone will glow under UV light, much in the same way the 2 oz UHR Fenrir also changed color under UV.
The effect is best demonstrated in Germania's video
Runes are going to be a particularly important & recurring theme for Germania during 2023 and with only 100 of the kilo weights minted, it's worth planning in advance if you want this version.