The Germania Mint 2022 Mythical Forest Linden Leaves are part of a flurry of upcoming releases to kickstart the new year. These coins will all be launching soon but we're staying loyal to our policy of not preselling.
The Linden Leaves are the third release in the Mythical Forest series. Germania's line of modern numismatics focuses on the mythology of the historical land of Germania. Some of the lines focus on the Norse Gods while others are dedicated to the land. The Mythical Forest series as the name suggests, is inspired by the magic and mysticism of the forest itself.
It is worth stressing that this is the 2022 Mythical Forest release as these coins were just a little caught up in the madness and metal shortage of the latter part of 2022.
The Linden Leaf was associated with Freyja, the goddess of love and fertility. Planting a linden tree commemorated important events, such as a weddings or childbirths. Coffins were also made from its wood to ensure a peaceful sleep after death.
The 1 oz Silver BU has a mintage of 25,000. Meanwhile the 1 oz Silver Proof has a mintage of just 500 pieces. The 1 oz BUs are in lens capsules to allow you to view the details. The proofs have the same lens capsules but are presented in exterior themed blister packs. Both have certificates of authenticity.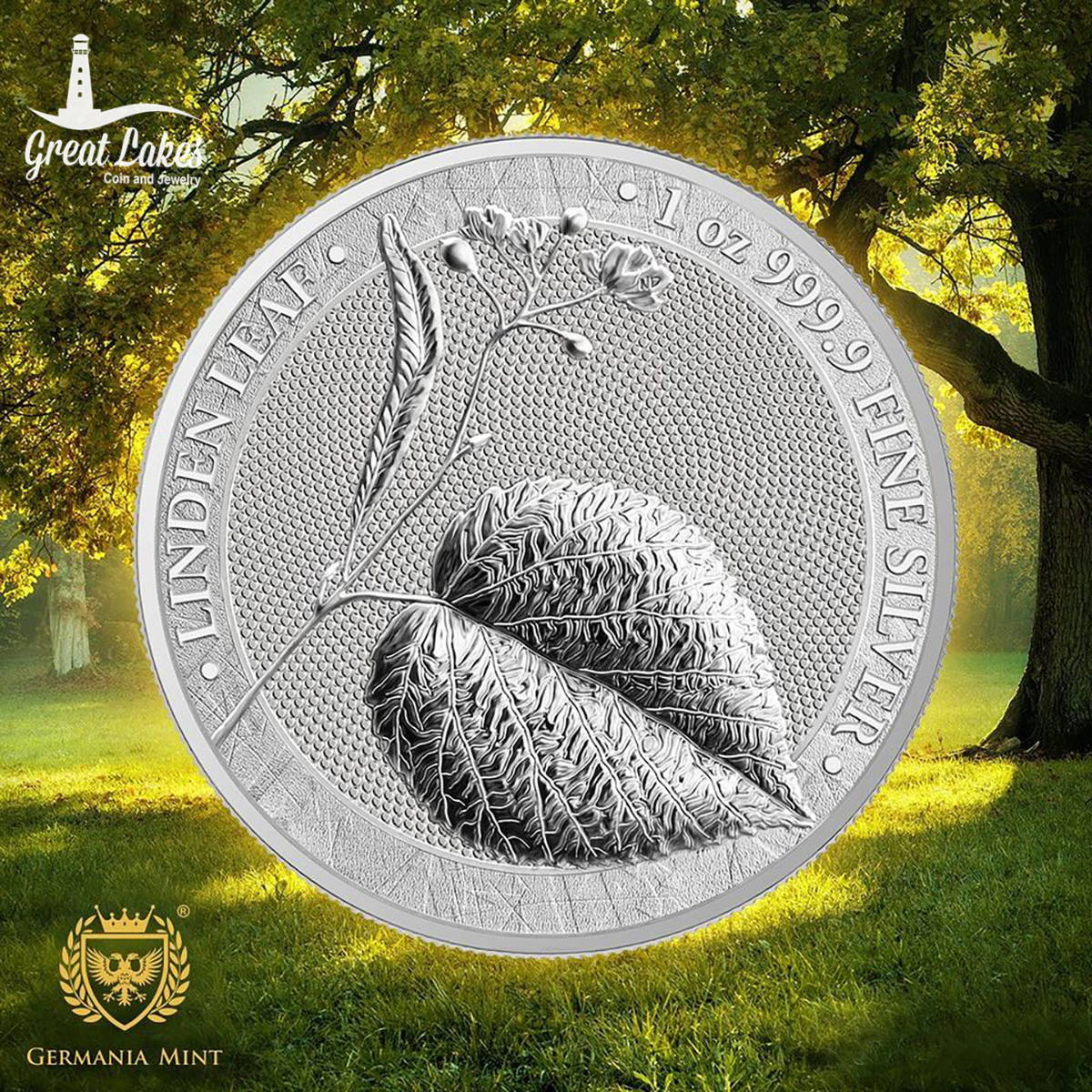 The obverse of these coins features the linden leaf and its flower. Also included is the pertinent information such as weight, purity, metal and the linden leaf text. Meanwhile the reverse features Germania's bicephalous eagle with the mint name, year and denomination.