With designs seeped in royal history, The Queen's Beasts coin collection from the UK Royal Mint is soon to see it's eighth addition with the White Horse of Hanover.
Upon the coronation of Her Majesty Queen Elizabeth II on June the 2nd 1953, a series of ten statues were created to guard the gates of Westminster Abbey. Named The Queen's Beasts, the statues were all inspired by crucial and notable elements of the British Monarchy. Beginning in 2016 these statues were transformed into coins by Royal Mint designer Jody Clark.
Arriving shortly is the eighth in the series and only the second in the 2020 date range; The White Horse of Hanover.
The White Horse of Hanover coins will begin with 2 oz silver in 0.999 purity.
This coin represents the history of the Hanoverian family, including King George III who's anniversary is also celebrated in 2020.
The reverse features the Royal Arms of England as carried by King George I in the foreground. In the background is the rearing White Horse of Hanover. The obverse features the current portrait of Queen Elizabeth II, as created in 2015.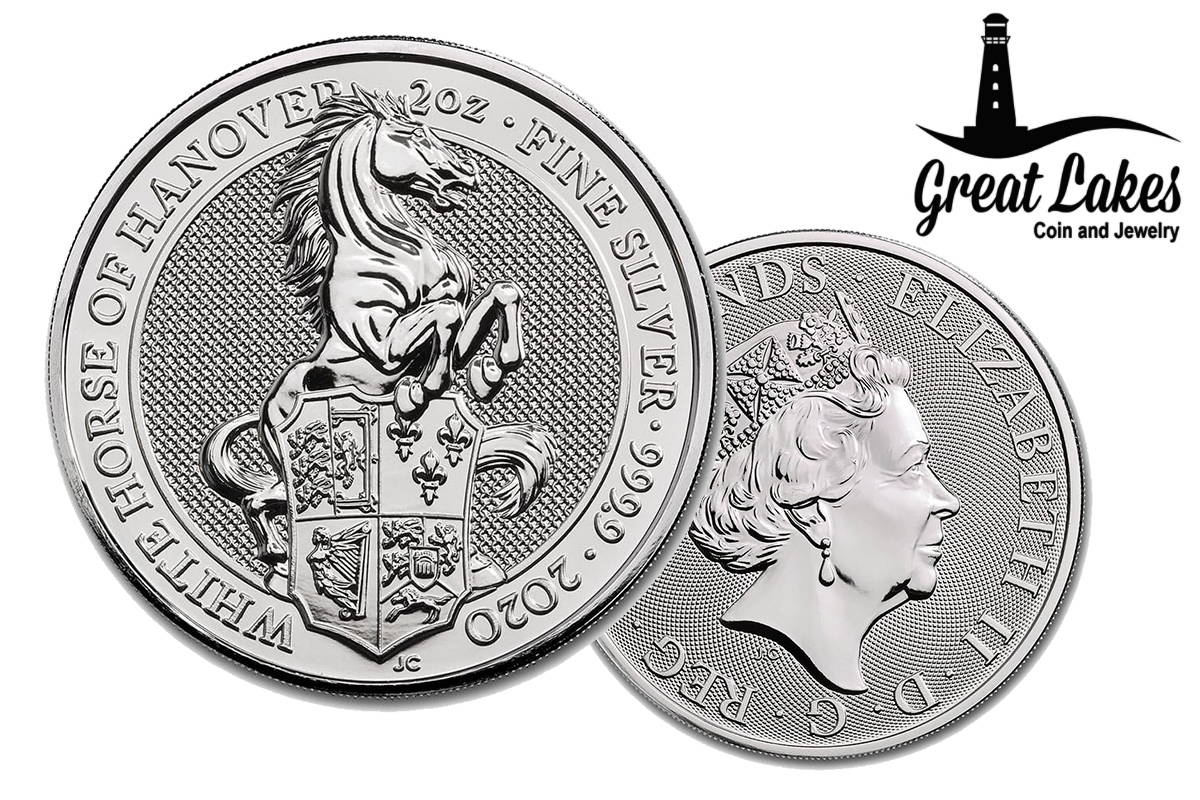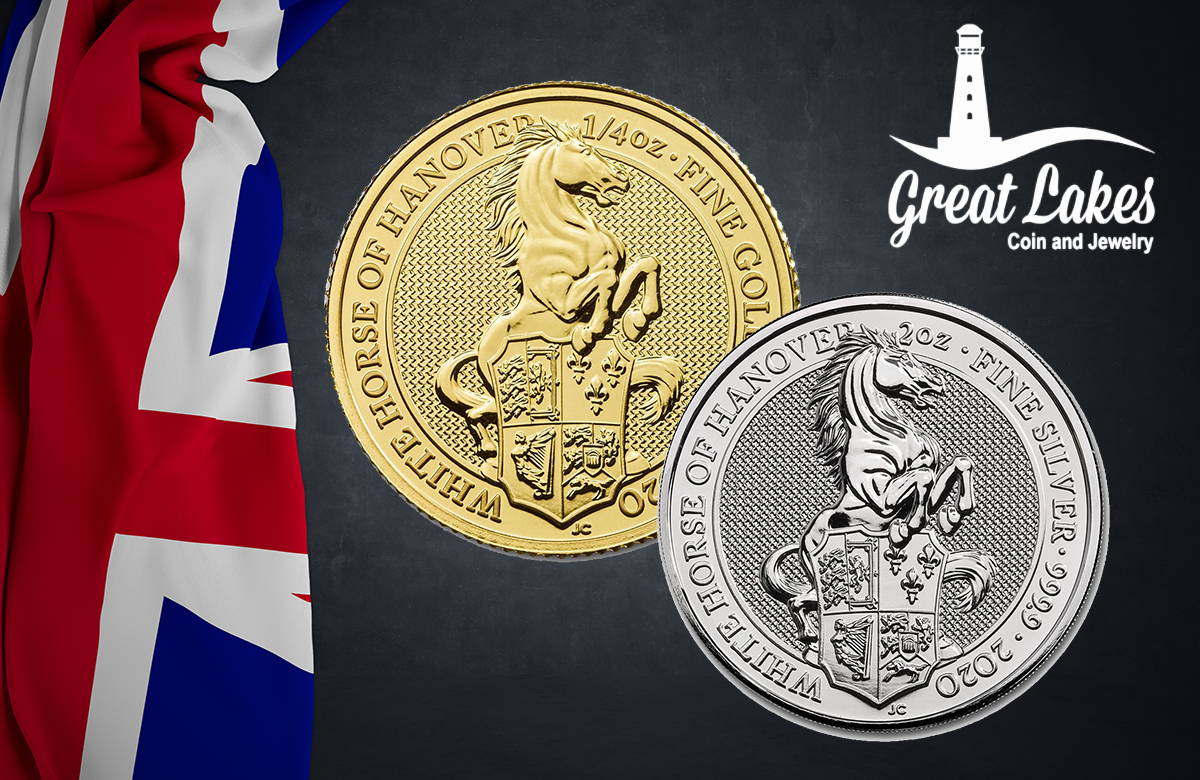 The White Horse of Hanover will soon be available in bullion form ranging from 2 oz silver, to 1 oz gold and the far more accessible fractional 1/4 oz gold.
While primarily an investment, bullion can have a collectible element also. The Queen's Beasts series is an excellent way to build your investment with historical royal designs.
Until their arrival be sure to browse the rest of the series via our website.