The Germania coin series is the flagship bullion coin of Germania Mint. This series began back in 2019 and features Germania as a personification; a female warrior or guardian depicted with long flowing hair and a laurel wreath on her head, the latter being a symbol of victory.
The series has continued and expanded through the years and at the time of writing, we're eagerly awaiting the arrival of the 2022 Germanias. Here's a look at the 2022 Germania series.
This brand new series spans 1 oz, 2 oz, 10 oz and kilo silver BU coins, in addition to the 1 oz silver and gold proofs. 2021 saw our the heroine embarking on a sea voyage and for 2022, she's stepping foot on new lands.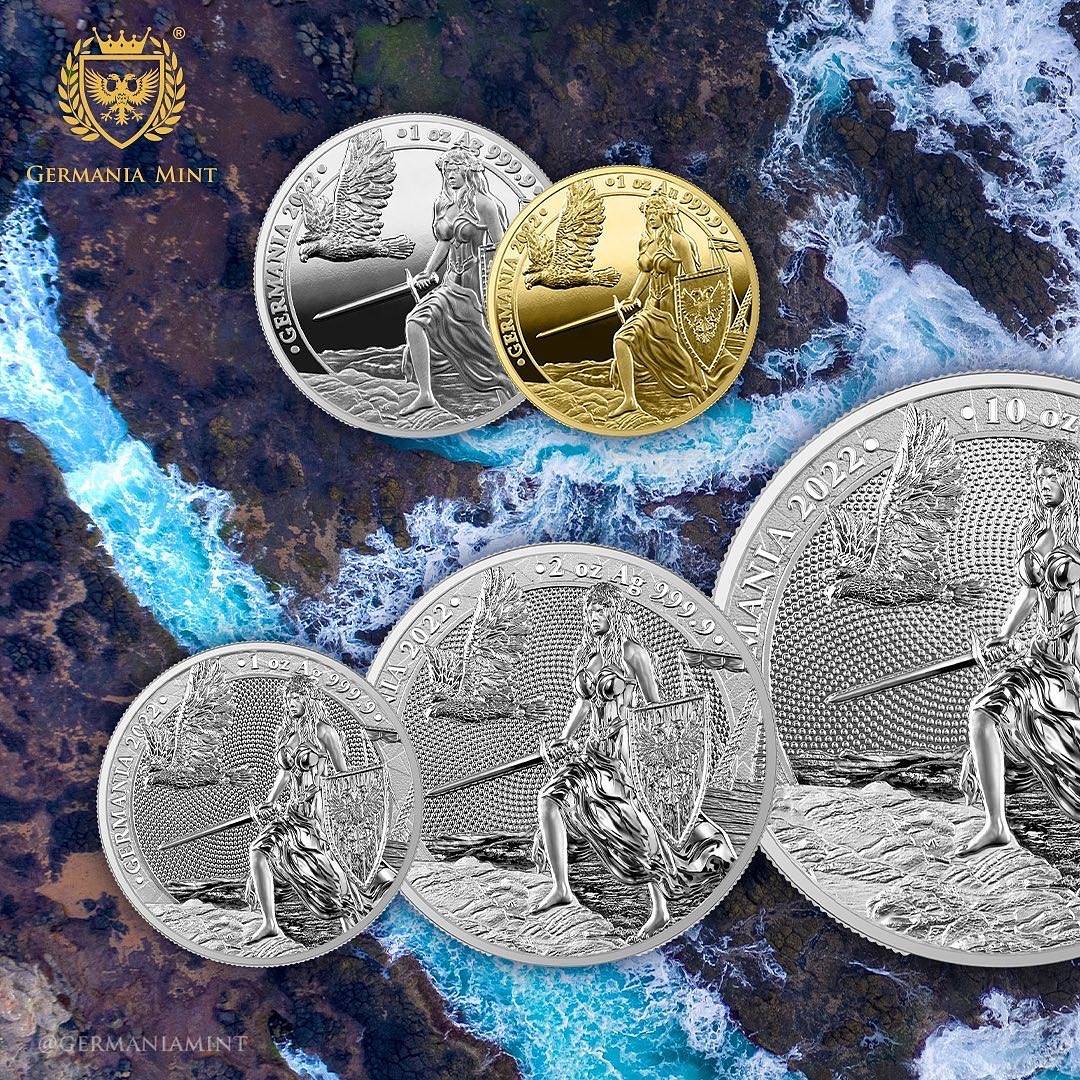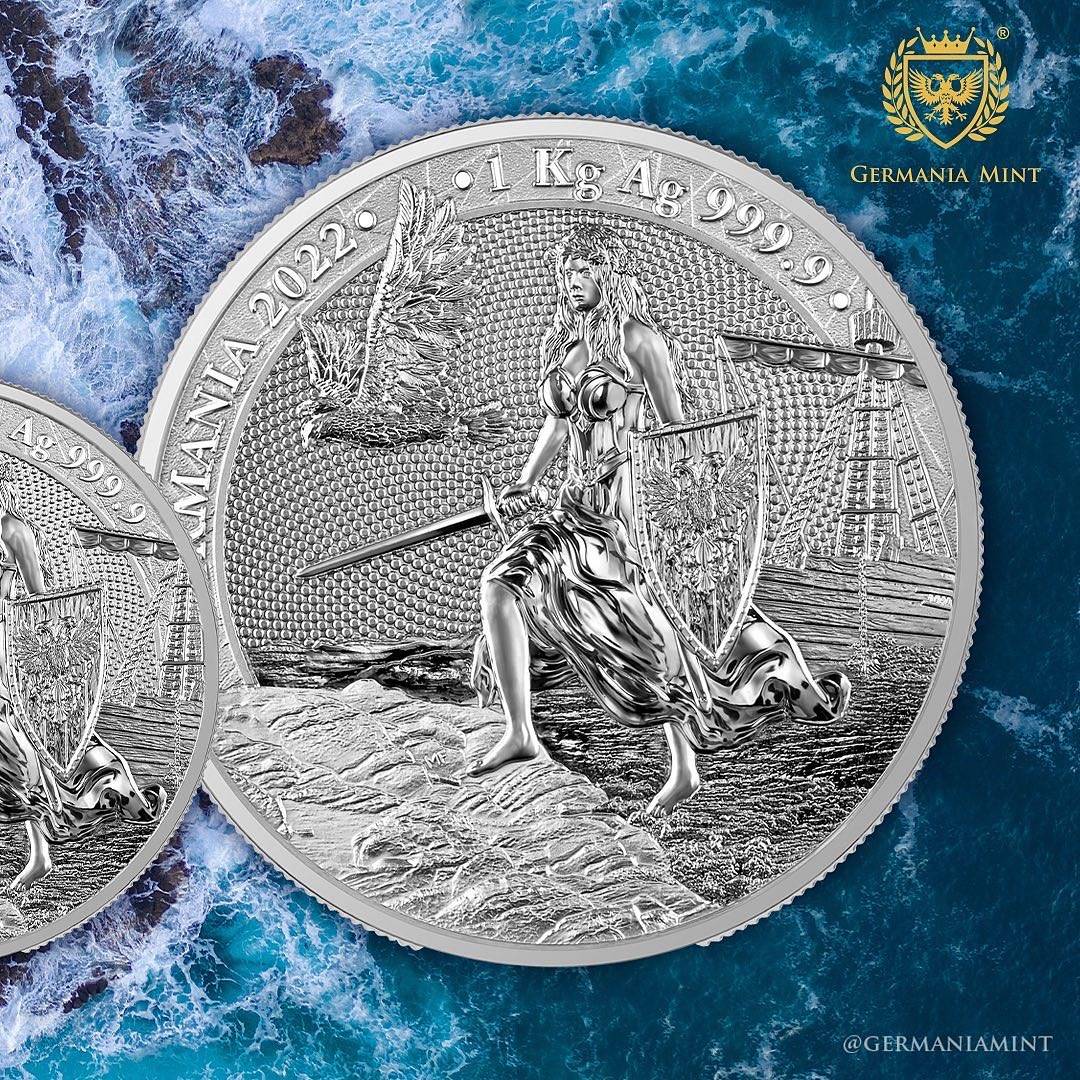 The obverse shows Germania disembarking, clad in a semi armored dress and her now characteristic laural wreath. She's accompanied by the two headed eagle first depicted in one of the earlier coins with the same motif appearing on her shield (and of course, this is Germania Mints own logo.) You'll notice exquisite attention to detail across this series with the larger coins depicting more of the overall scene.
The obverse also features the date, series, purity and of course the weight of each individual coin.
Meanwhile the reverse is traditionally the Germania Mint coat of arms, featuring the two headed eagle gripping lightnight bolts in it's talons. The denomination of the coin is included here and for the 1 oz that's 5 Marks. This naturally increases across the series.
The 1 oz coins are presented in lens shaped capsules that help you to admire the intricate details more closely. Each is accompanied by a certificate of authenticity. The mintages for the BU coins are as follows:-
1 oz - 25,000
2 oz - 2500
10 oz - 1000
1 kilo - 100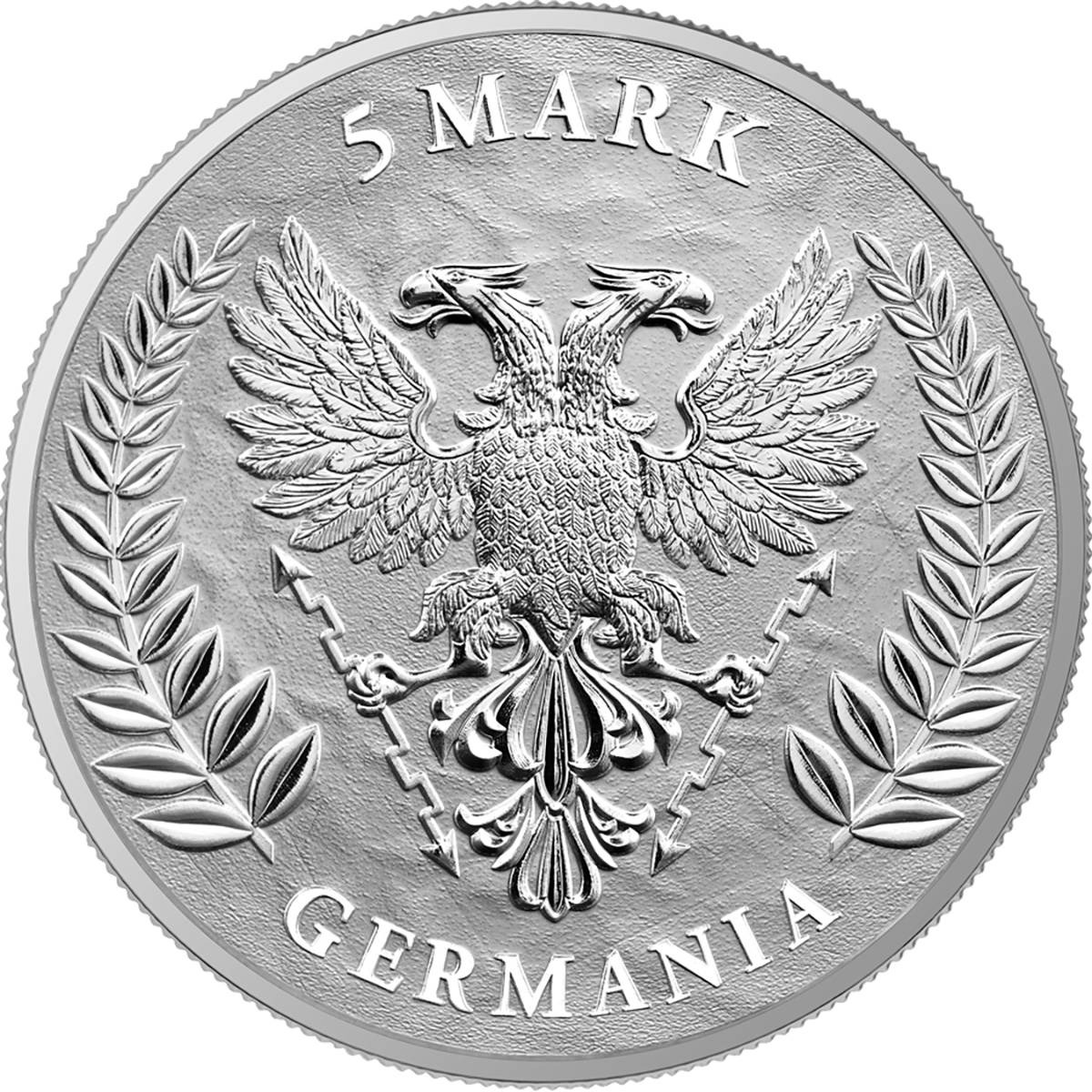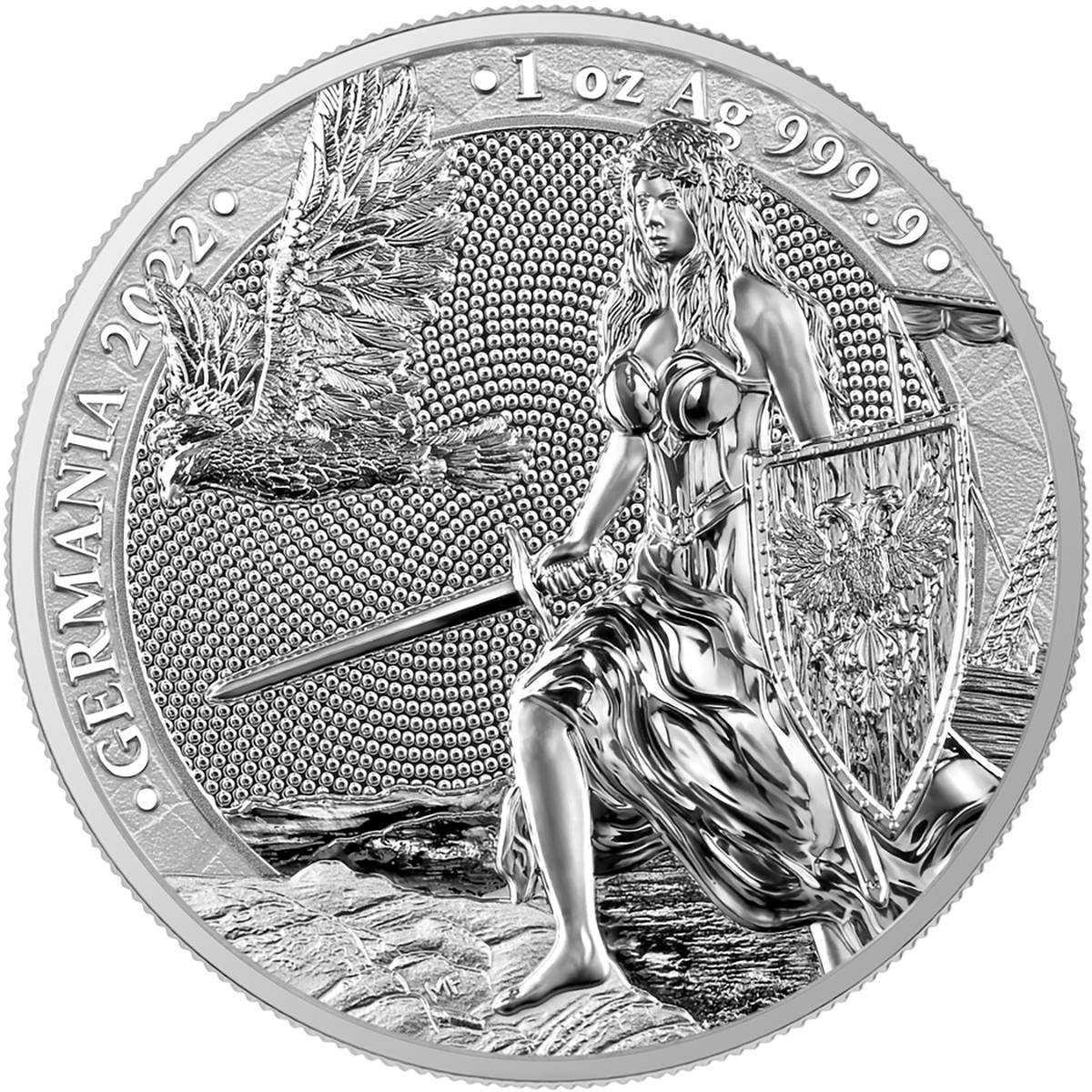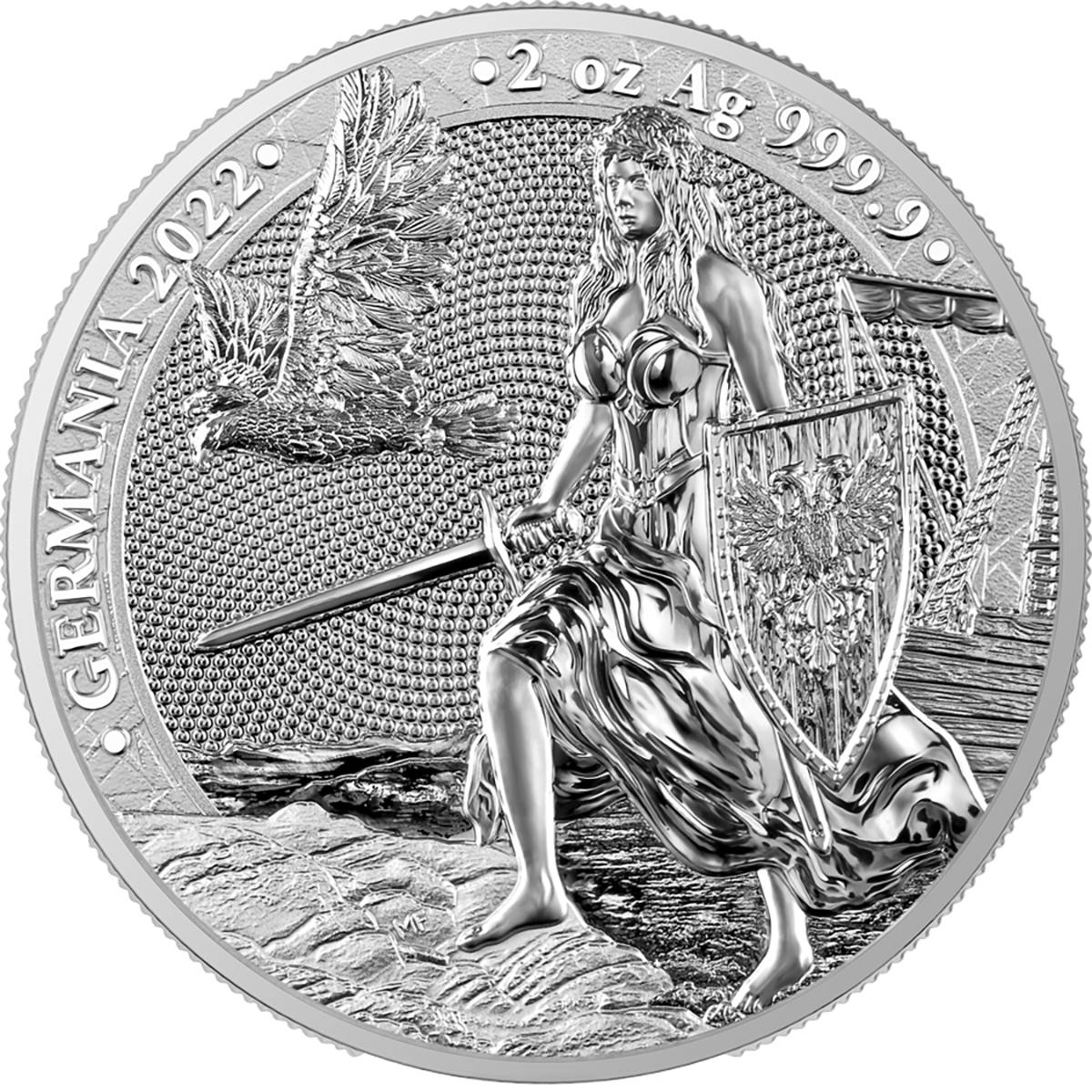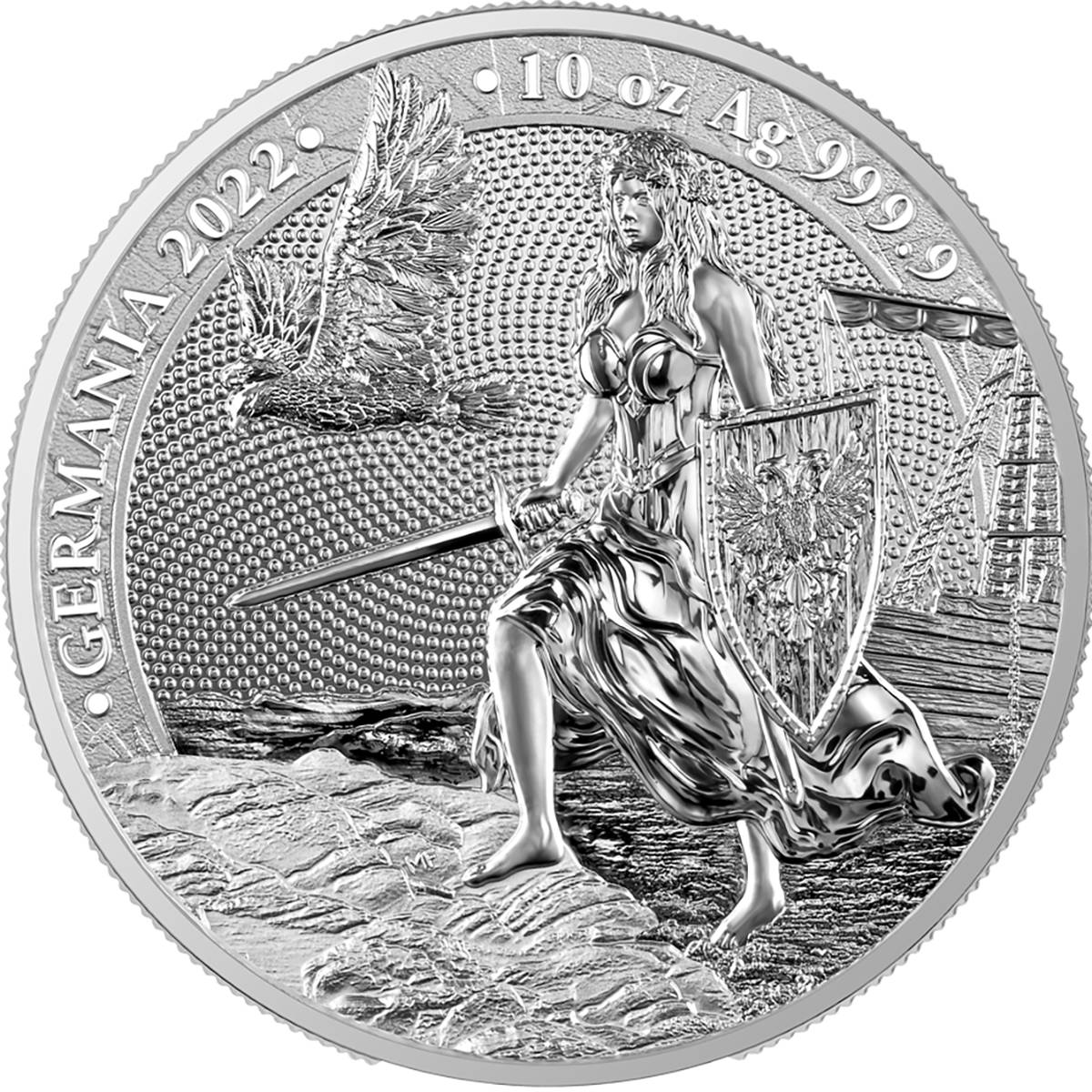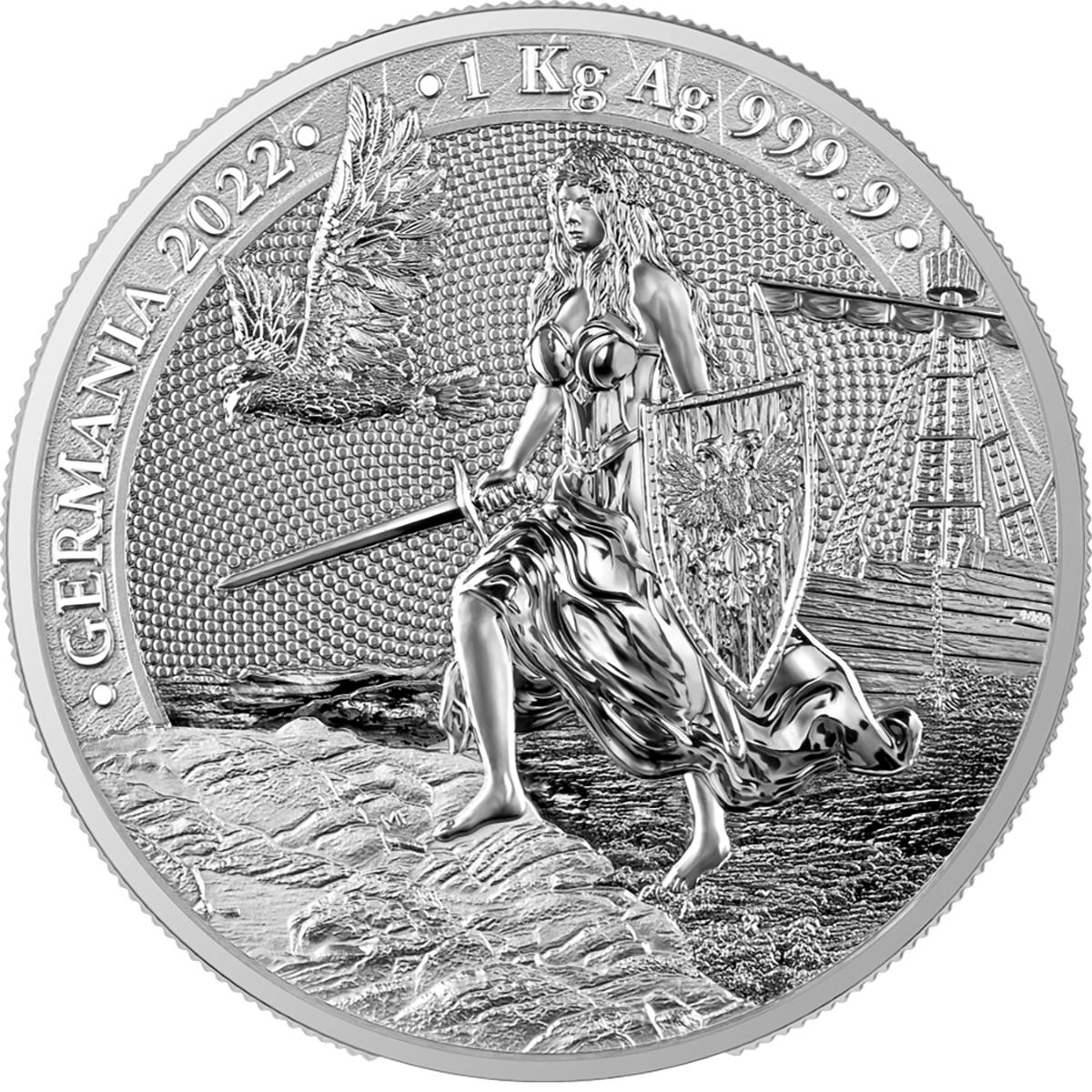 As is tradition here at Great Lakes Coin, we will not begin selling these new coins until they are in hand and ready to ship. You can however browse in stock Germania products via the link below. Their silver bars are designed not only with investors in mind, but with an aesthetic to appeal to collectors too.