Last week we were proud to confirm that we're now an authorized distributor for Mason Mint. Much like Scottsdale Mint, Mason Mint are a U.S. based, private mint. For obvious reasons, we enjoy championing U.S. businesses.
The first of the expected products arrived last week by way of the Mason Mint Asgard Mythical Cities 1 oz Silver Rounds. New product arrivals (be them new or existing) are always a cause of excitement but we were blown away by the aesthetics of these rounds.
They have a subtlely frosted finish which you can make out on the plainer areas of this image. If you look carefully around the edge of the obverse, you can catch a glimpse of this frosted look.
These rounds are of course inspired by Norse Mythology featuring Odin on the obverse and Asgard, dwelling place of the Gods, on the reverse. Some coins or rounds suffer when there is an extreme amount of detail but this isn't the case with these rounds.
Thanks to their very competitive premiums, they've been flying off the shelves since their arrival. Remember that our website shows you the highest price you'll be paying per round, not the lowest like many websites. Volume discounts do apply on these rounds as soon as you're purchasing tube quantities or up. That's 20+ rounds for these coins.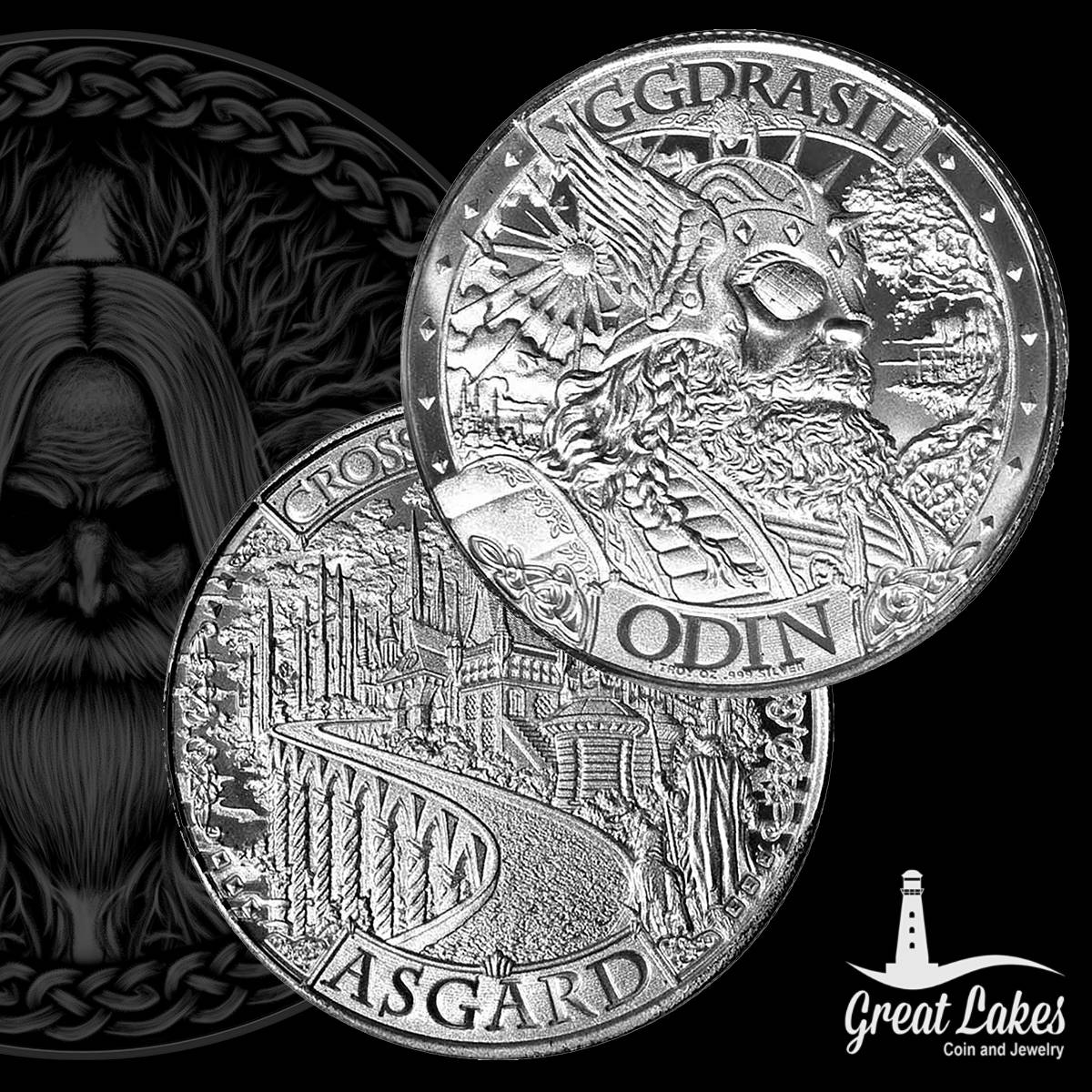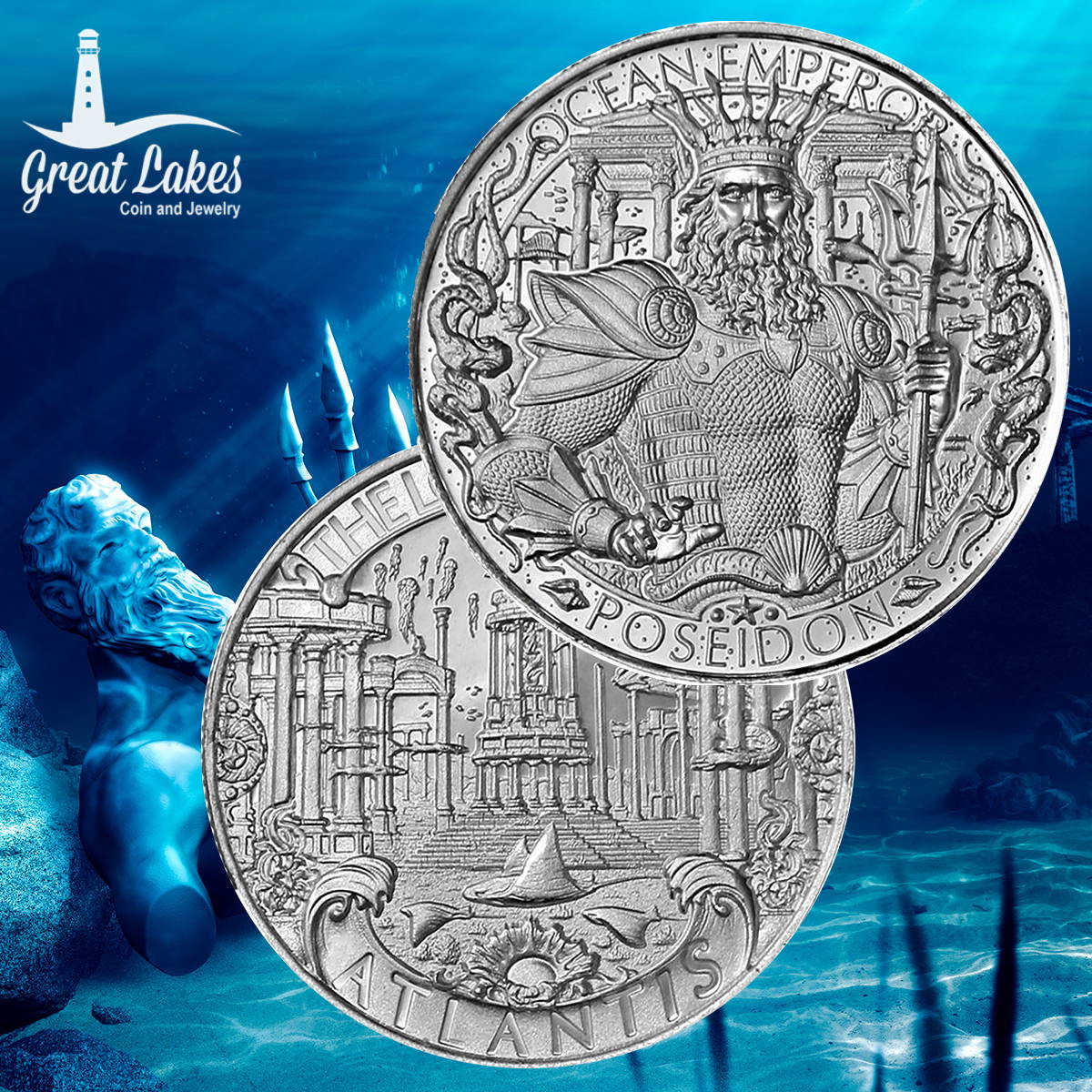 From the first announcement regarding Mason Mint we were inundated regarding whether more stock would follow.
Due soon are the Mason Mint Atlantis 1 oz Silver Rounds, the Mason Mint Noah's Ark 1 oz Silver Rounds and the 10 oz Silver Bars.
Premiums on these rounds will be around the same as the Asgard rounds and with the same volume discounts too.
Keep watching our social media and sign up to the newsletter to be the first to know when these new arrivals go live.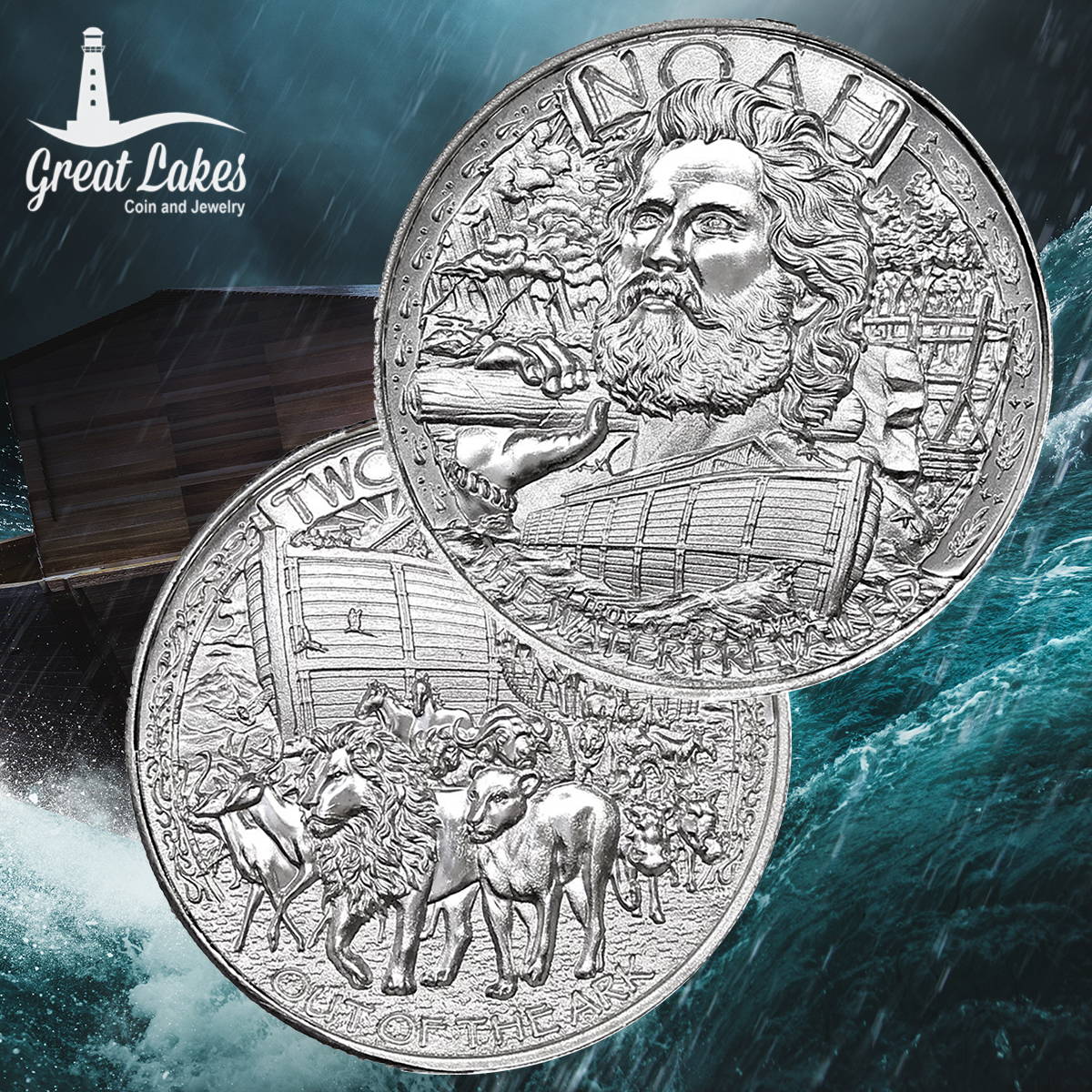 At the time of writing with so much market instability and political tensions causing fear, the demand for precious metals is extremely high. Spot prices are being driven higher. There's been a disconnect for quite some time between the theoretical or paper price of metals according to spot and the actual market price governed by supply and demand. Mason Mint are providing a very competitive way to invest in physical silver without compromising on the quality or aesthetic of the product.