As we continue to extend our product selection, we recently became a U.S. distributor for New Zealand Mint. Niue Mint bring the most iconic chracters from TV and cinema to life in beautifully struck proof silver and gold.
Designs all have a limited mintage, are presented in quality display cases and with themed packaging and certificates of authenticity. All of their products are fully licensed so are also extremely collectible.
One of the most popular early sellers has been the Niue Mint Star Wars Faces of the Empire series. These coins feature some of the most recognized helms across the infamous imperial forces including of course, Darth Vader and his Imperial Stormtroopers. They're all 1 troy oz, .999 purity with mintages of 10,000 per design.
The complete series can be seen as a group image here, however many of these have not yet been launched. A new design is currently launching every month.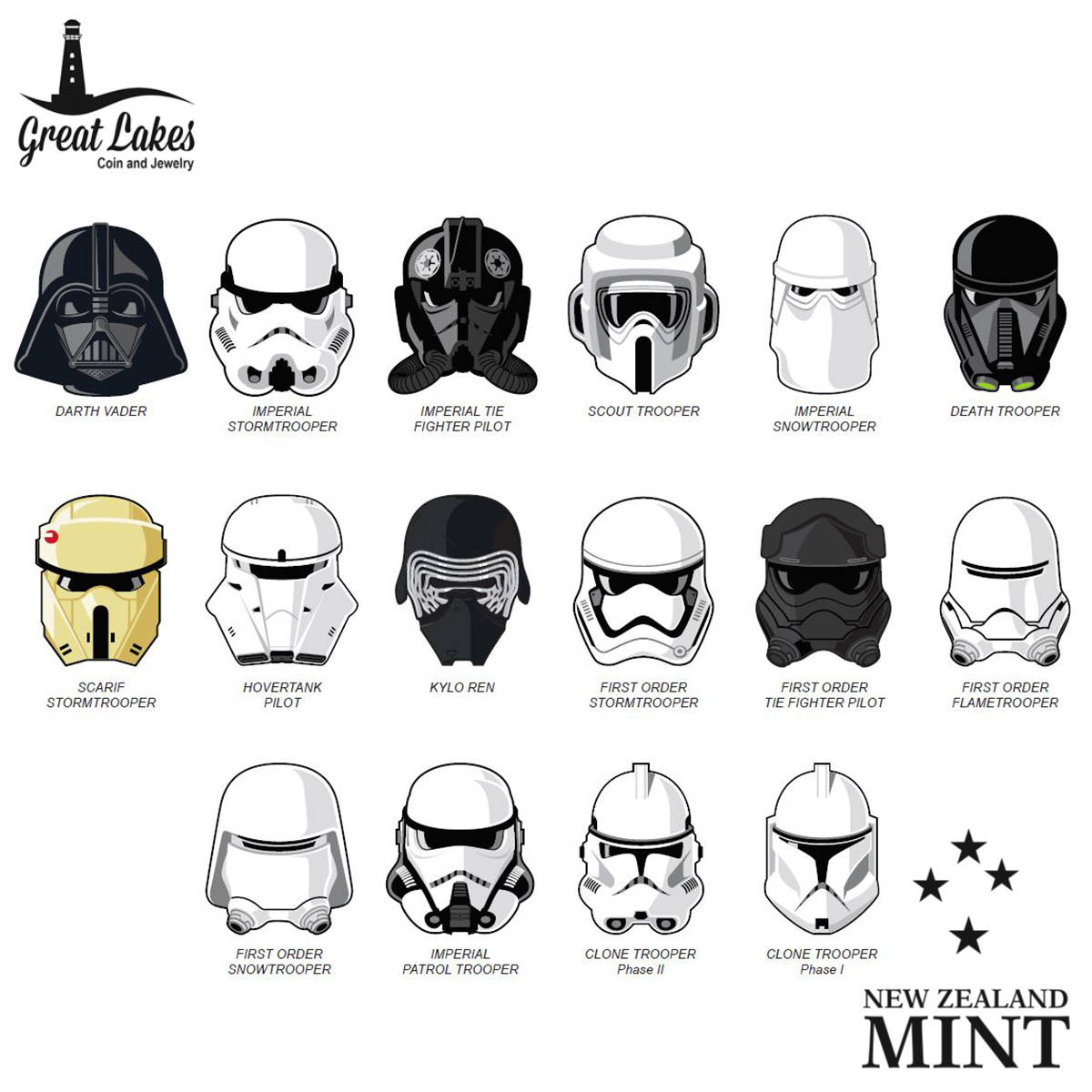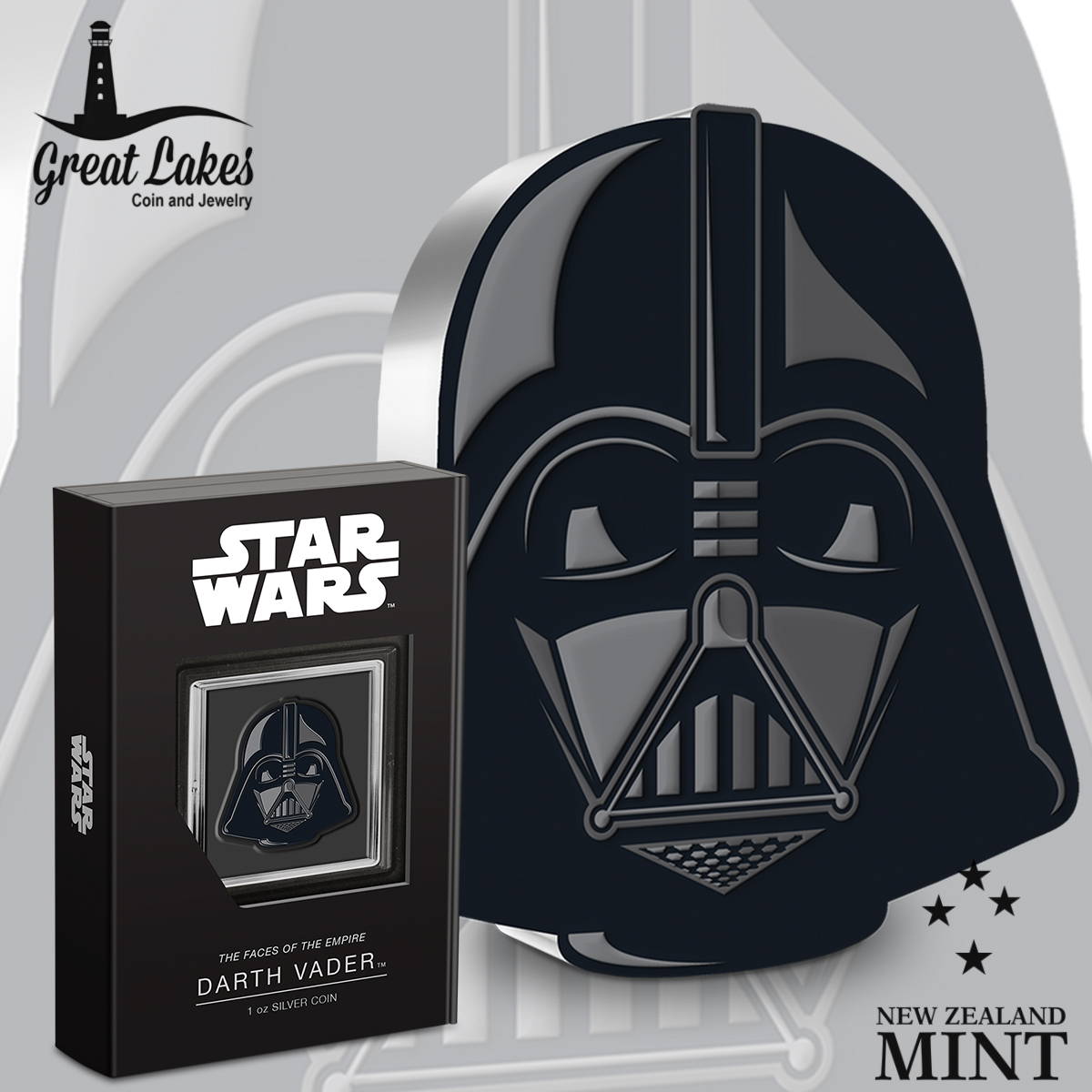 For Star Wars fans, it will come as no real surprise that so far Dath Vadar is the best seller, (both for us and the mint!) This coin is a great place to start a potential collection and a core addition to your Star Wars memorabilia.
For those new to collectable coins, a proof is the highest quality coin a mint can produce. They have a flawless finish, (which is also why you'll find them presented in display cases) and allow extreme details to be captured.