The Germania Mint 2023 Allegories Polonia & Germania 2 oz Silver (BU) (WMF) is a special edition version of the 2022 Allegories series. This coin was created as a celebratory release for the 2023 World Money Fair in Berlin.
These coins feature a dual plated finish of ruthenium and yellow gold over a 2 troy oz, .9999 purity coin. These coins are the perfect finisher for collectors of the 2022 Allegories series.
It's worth noting that although it's a 2022 dated coin, it's a 2023 issue so there is a difference in the date on the packaging versus the dates on the coins.
These coins are in capsules, presented in themed blister packs and with dedicated certificates of authenticity.
For those yet to complete that set, we still have a very low number of the 10 oz Silver BUs remaining in stock.
As usual we do not offer preorders or presales for the new coins so they will only be made available on our website once the coins are in stock & ready to ship.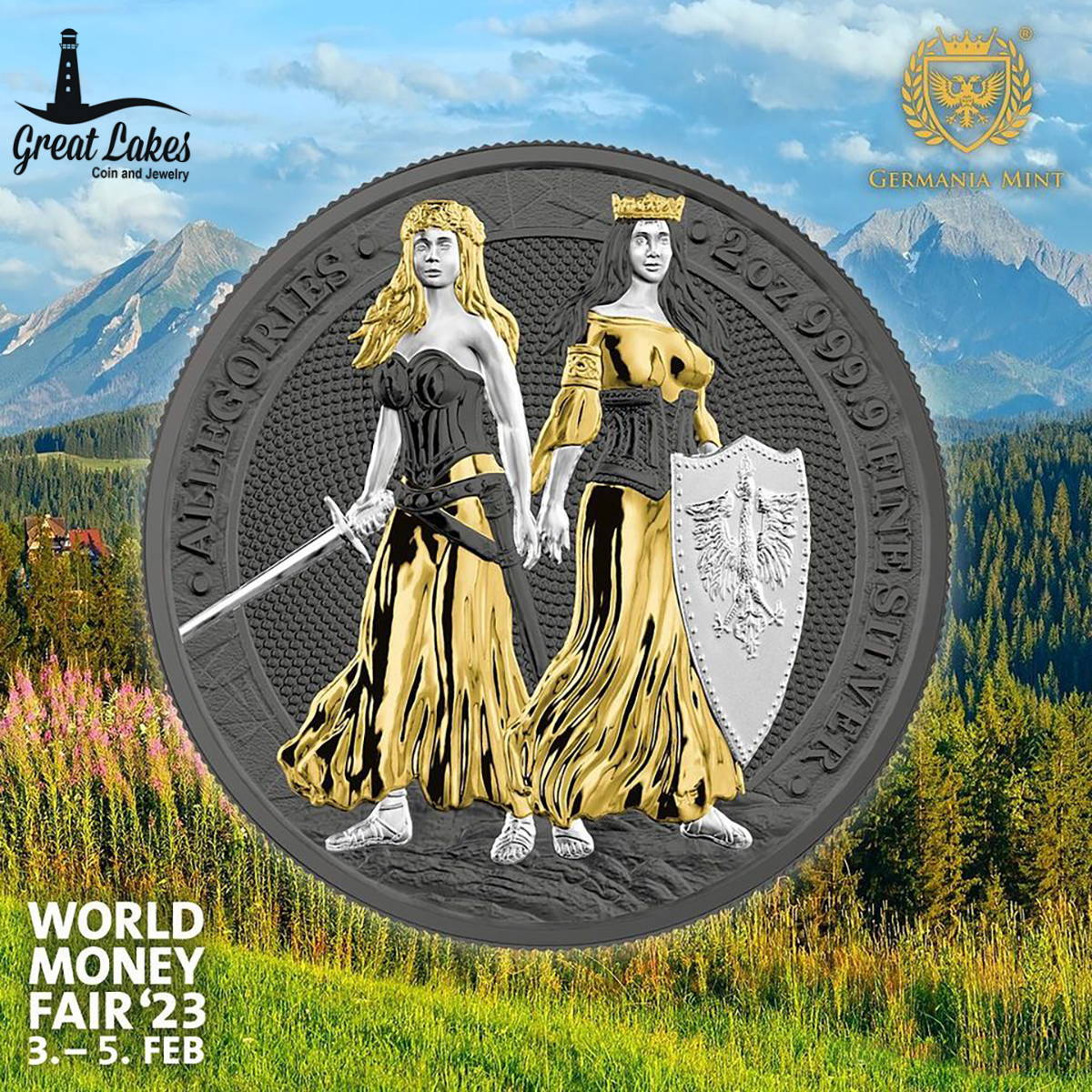 On the obverse is pictured Polonia and Germania as warriors. Where the reverse traditionally depicts the country's coat of arms, Germania was a historical land and has never been an official country. For this reason it's Germania Mint's interpretation of how the heraldry would have appeared.