Launching in June is the first in the series of the Germania Mint 2022 Valkyries. In mythology the Valkyries were female figures that guided the souls of the very bravest of fallen soldiers to Valhalla; their final resting place.
The very first and much anticipated coin in the series is the Germania Mint 2022 Valkyries Hildegard 1 oz Silver Coin. When it comes to the specifications it's a 1 troy oz, .9999 silver BU with a limited mintage of 25,000 but it's so much more than that.
The obverse features a beautifully detailed depiction of Hildegard, holding both spear and shield. On the shield is an engraving of Fenrir, while on her armor is the Algiz rune; a rune of protection and support.
The reserve is equally as striking with such attention to detail and created to be reminiscent of a shield. Germania Mint's double headed eagle emblem is present, as is a howling wolf and runes adorn the edge of the shield. The reverse also features the issue year, purity, weight and denomination. These coins come in caps with certificates of authenticity that both continues and celebrates the entire theme of this series.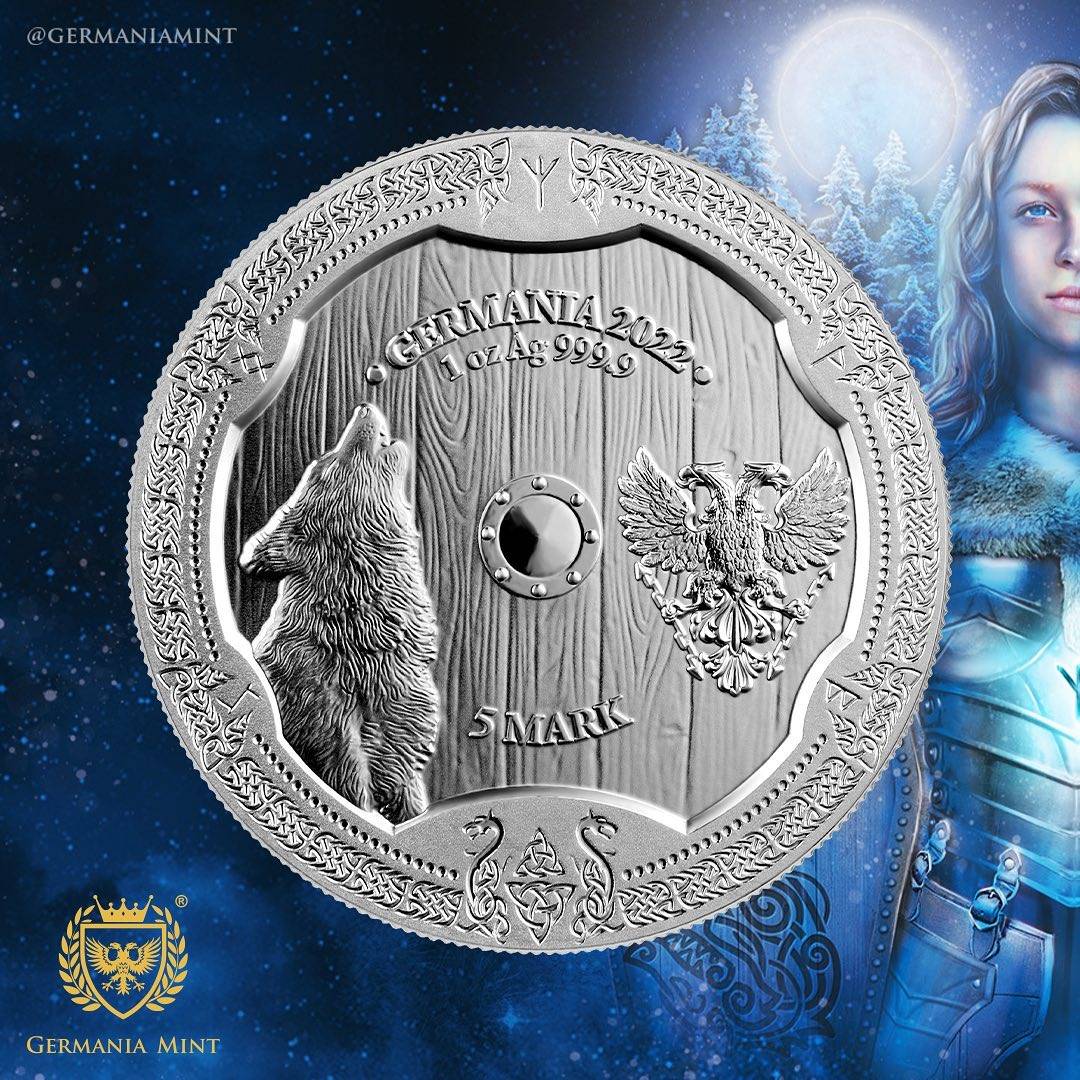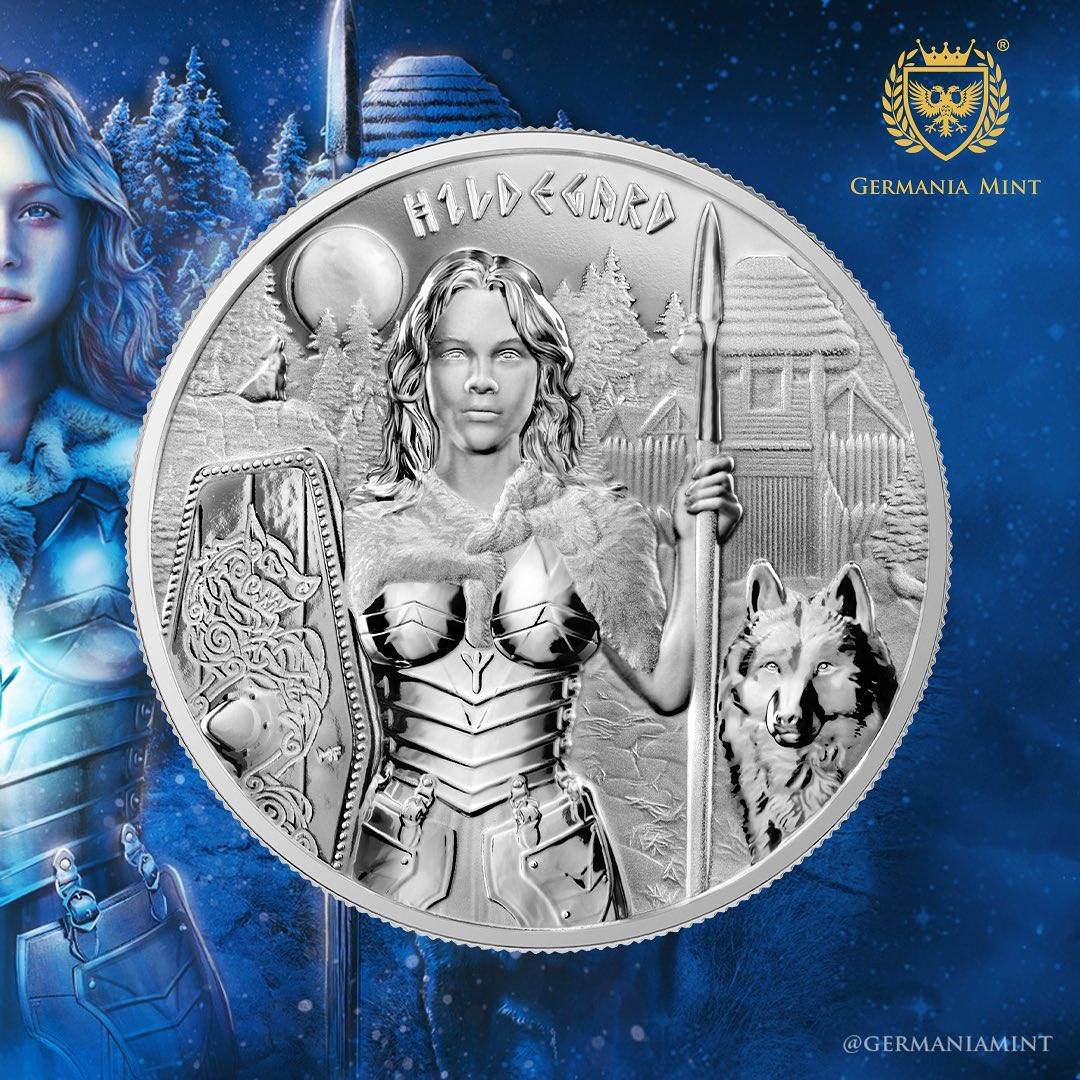 The coins will launch in mid to late June and we're already looking forward to their arrival.
For Germania Mint fans who need a fix earlier, a brand new batch of 5 oz silver bars are now available via the website once again. Germania's bars are vacuum sealed in plastic and presented in boxes, all of which helps keep them tarnish free and definitely adds to their appeal for collectors as well as stackers.