Germania Mint has now arrived at Great Lakes Coin and this article explores some of the unique features to Germania's range of silver cast bars.
The Germania Mint silver bars range from 5 oz to 1000 g (kilos,) with 100 g and 100 oz on the horizon. Each bar is marked with the purity, weight and Germania Mint's name and coat of arms logo.
These sleek cast silver bars are all individually serialized on the front and feature holographic security marks on the back. The holograms include a unique identification code which guarantees the authenticity of your bullion.
Germania bars are vacuum sealed in plastic to protect them from the elements. They're then presented in their own specially designed, branded boxes.
Though Germania's original bars were .999 purity, they have since switched to using only .9999 making them a strong choice for investors.
As always when ordering from our website you can be assured that products are in stock and ready to ship, with no delays nor wait times.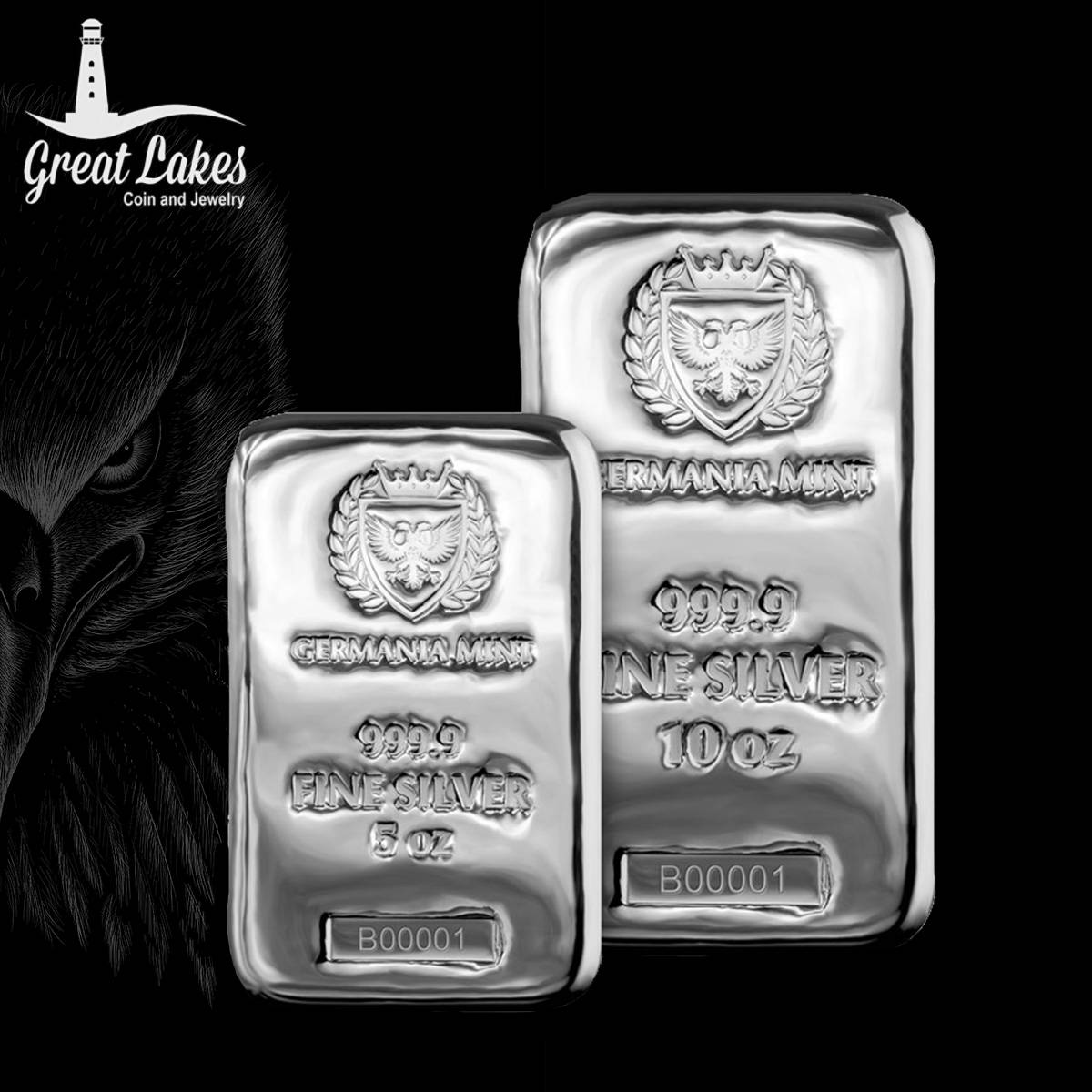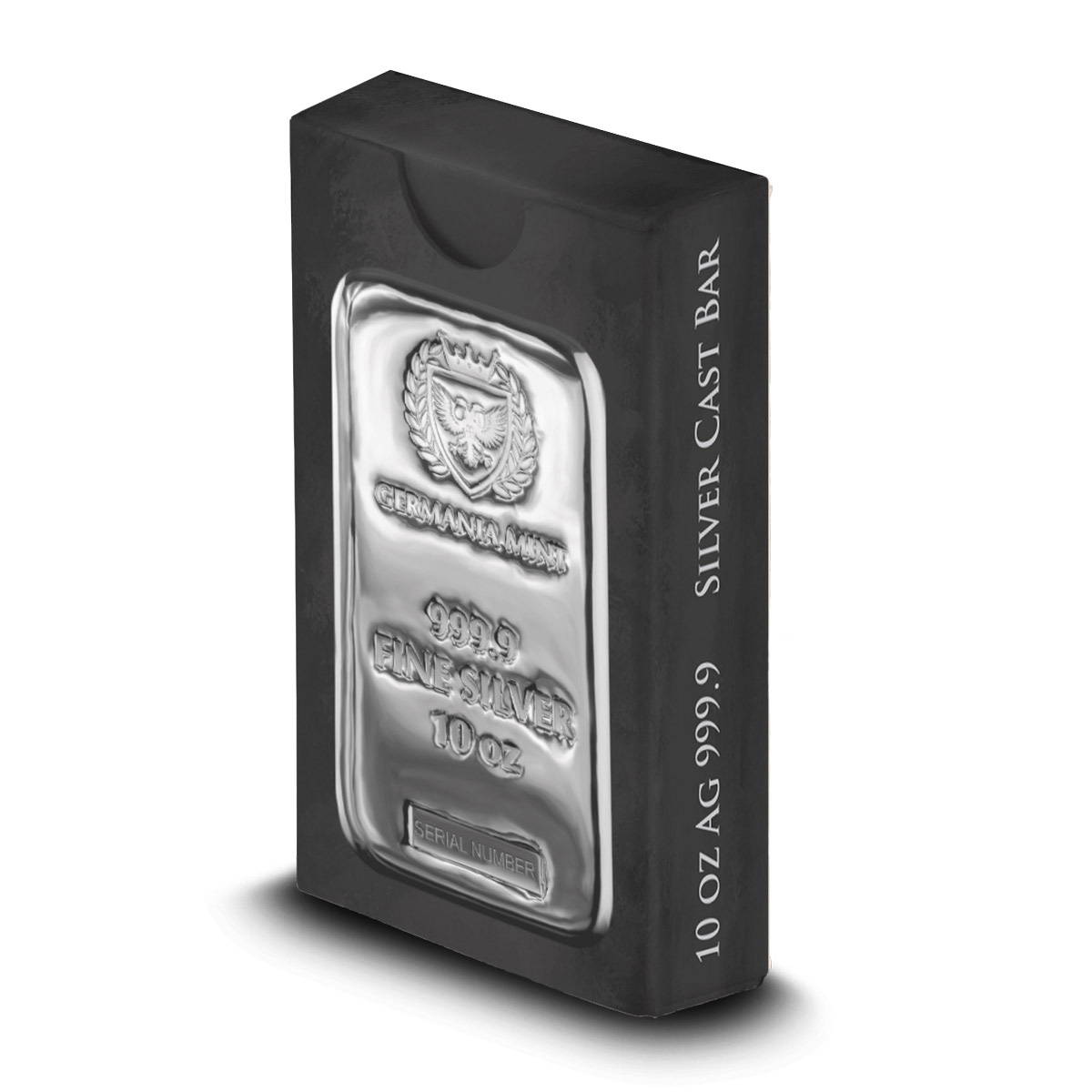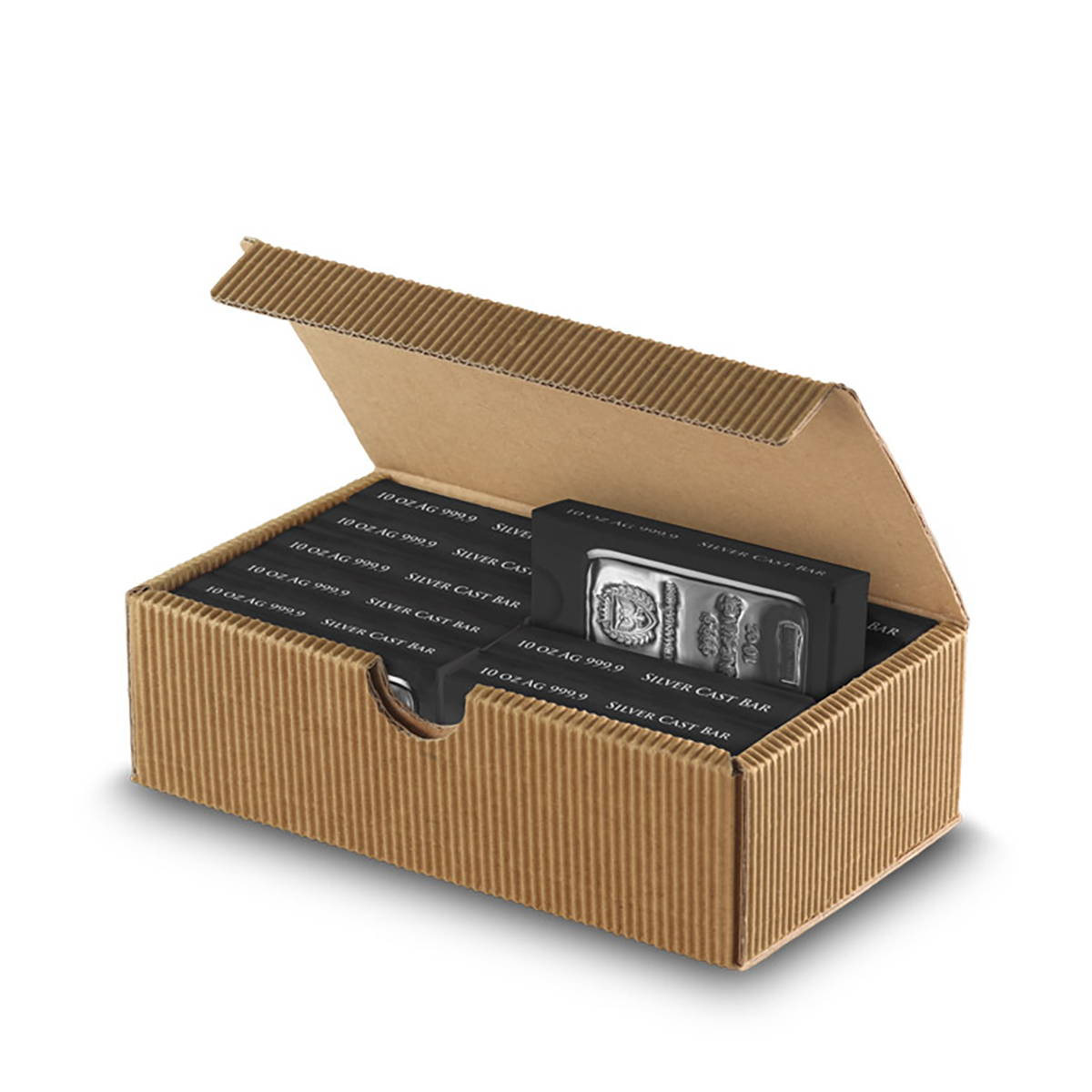 We do offer volume discounts across our Germania Mint silver bars. For those of you who prefer to shop in quantities to qualify for the mint boxes, here are the numbers you'll need:-
20 x 5 oz bars
20 x 250 g bars
10 x 10 oz bars
10 x 500 g bars
5 x 1000 g bars