The Germania Mint 2022 Fenrir Coins are about to be unleashed!
Before reading on, please note these coins are scheduled to arrive this week. We do not presell so these coins won't be available on the website until they physically arrive with us. Below you'll find the link to the Germania Mint landing page and once the coins do arrive, updates will be posted to our social media pages and also a newsletter sent out.
This week sees the long anticipated release of the Germania Mint 2022 Germania Beasts Fenrir.
Fenrir features extensively in Norse mythology and is of course a giant wolf. Son of Loki, it is said that Fenrir will slay Odin during the events of Ragnarök.
Fenrir is bound by Gleipnir, a magical chain forged by the expertise of the Dwarves after two previous attempts to bind him had failed.
Ragnarök is a series of events including both a great battle and natural disasters. After these events the world will rise again, cleansed and fertile.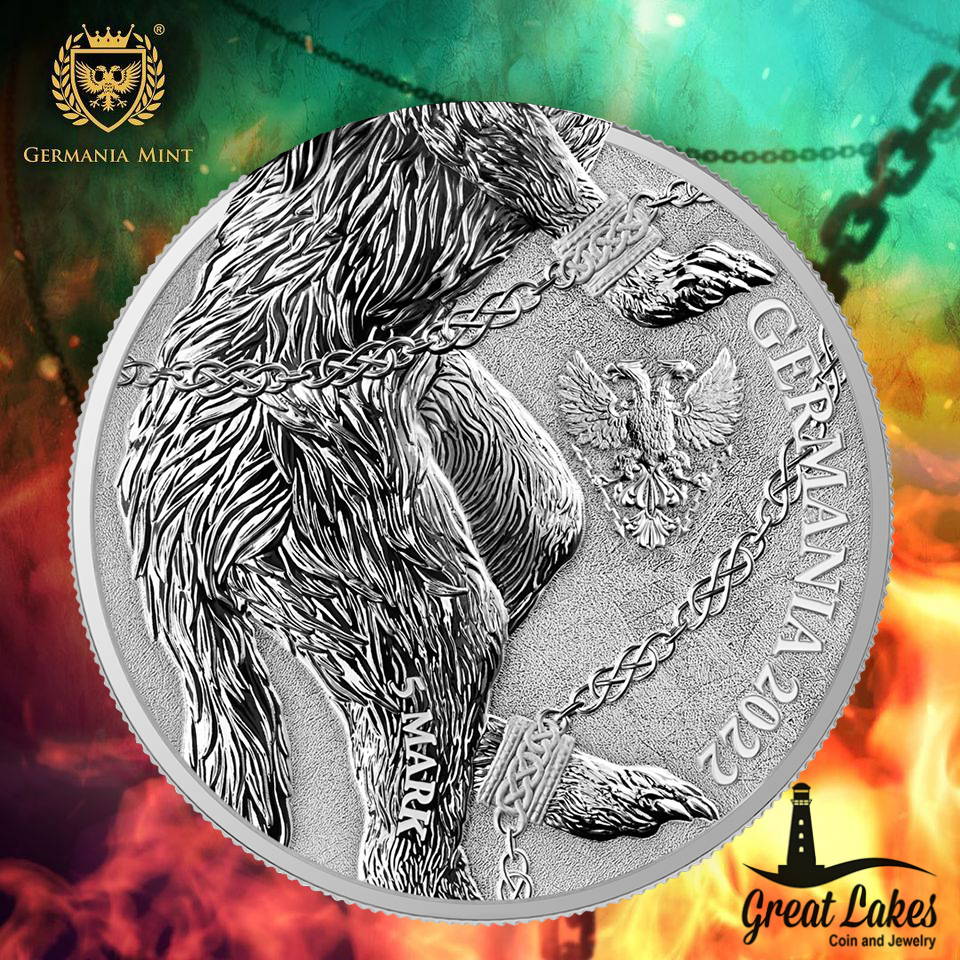 The Germania Mint Fenrir launches in three distinct versions, only two of which are available during this initial release.
The first is the Germania Mint 1 oz Silver Fenrir (BU.) This coin has a mintage of 25,000 and is encapsulated with a certificate of authenticity.
The obverse of this coin shows the head, shoulders and the infamous jaws of Fenrir. You'll also find the weight and purity featured subtly so as not to detract from the design. Meanwhile the reverse shows the torso, along with Germania's bicephalous eagle, the denomination and the issue year.
Gleipnir is a consistent detail across both the obverse and reverse, showing the ties that keep Fenrir bound.
As has become synonymous with the Germania Beasts series, when placed side by side the reverse and obverse show the completed picture.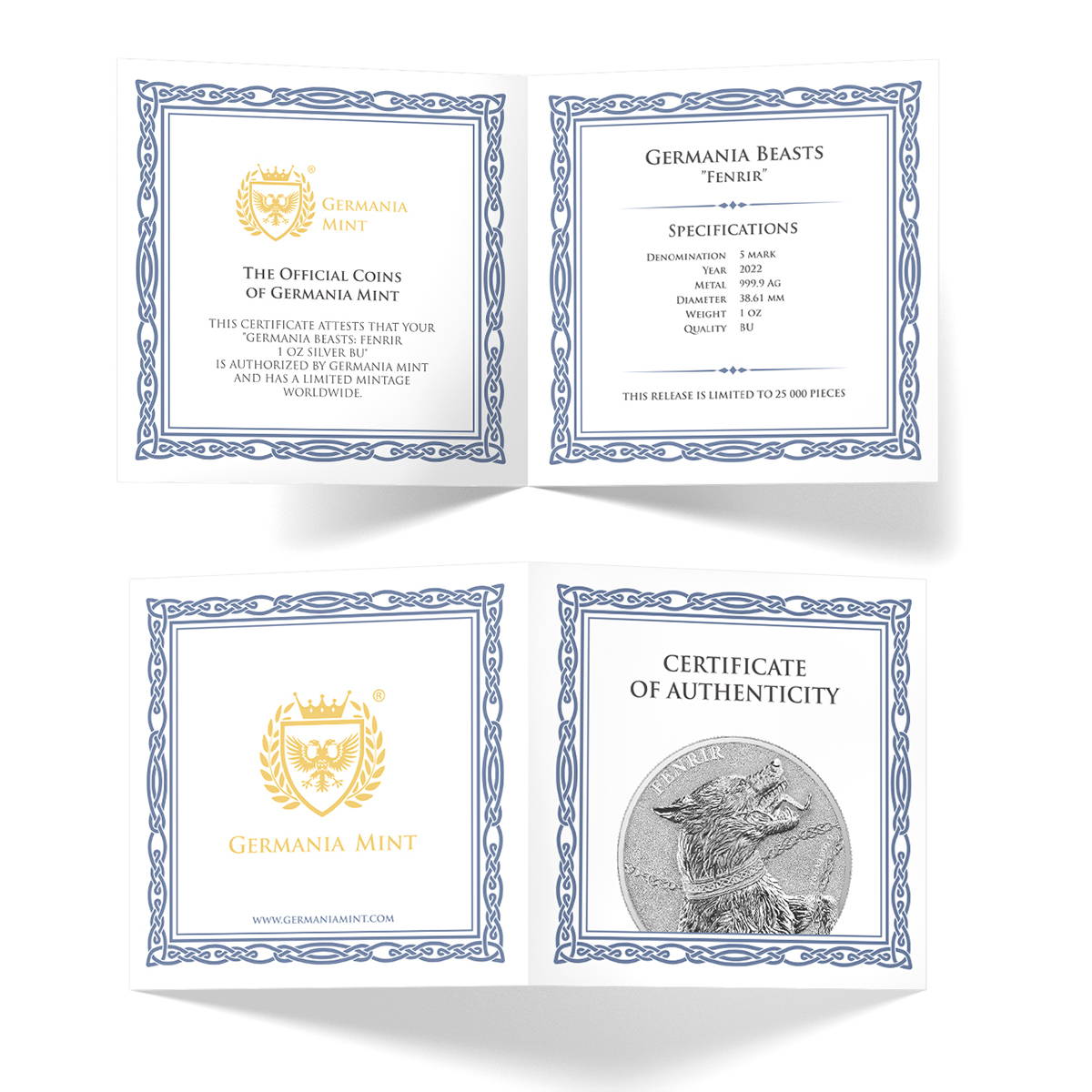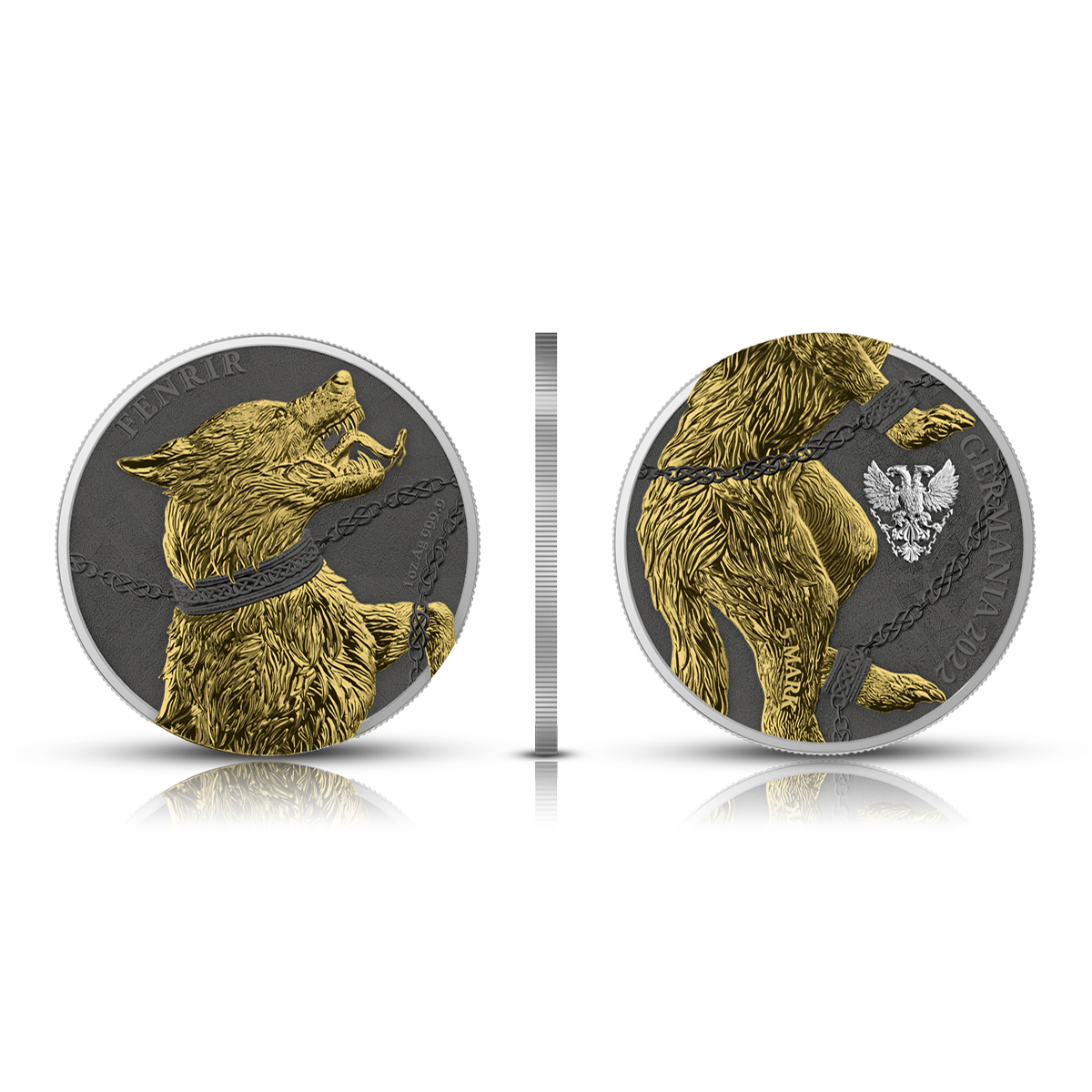 The Germania Mint Fenrir Two Coin Set features two ennobled, 1 oz Silver BUs.
These coins are sealed in a specially designed capsule, allowing the obverse and reverse to be viewed side by side. The mintage on this set is just 500 pieces.
Alongside the special capsule, this set is presented in a themed outer sleeve complete with the certificate of authenticity.