The 2021 Mexican Gold Libertads have finally made their much anticipated appearance. Libertads have a lot of appeal to investors and collectors alike and have such an instantly recognizable design.
They're produced by La Casa de Moneda de Mexico, the oldest mint in North America. They supply The Bank of Mexico, Mexico's National Bank and produce all of the circulating coinage as well as the bullion coins.
The design itself is iconic to Mexico. The obverse features the Angel of Independence or Winged Victory in the foreground. Meanwhile Popocatépetl and Iztaccíhuatl, the Mexican volcanoes, are detailed in the background. The reverse features the Mexican Coat of Arms. Gold Libertads were first struck in 1981, albeit only in 1 oz, 1/2 oz and 1/4 oz.
Aside from the popularity of the design, Libertads have an extremely limited mintage each year, though numbers do vary annually. These two factors result in higher premiums on the coins but they are well known for retaining those premiums.
2021 was a particularly low mintage year.
2021 1 oz Gold - 1050
2021 1/2 oz Gold - 500
2021 1/4 oz Gold - 500
2021 1/10 oz Gold - 850
2021 1/20 oz Gold - 1000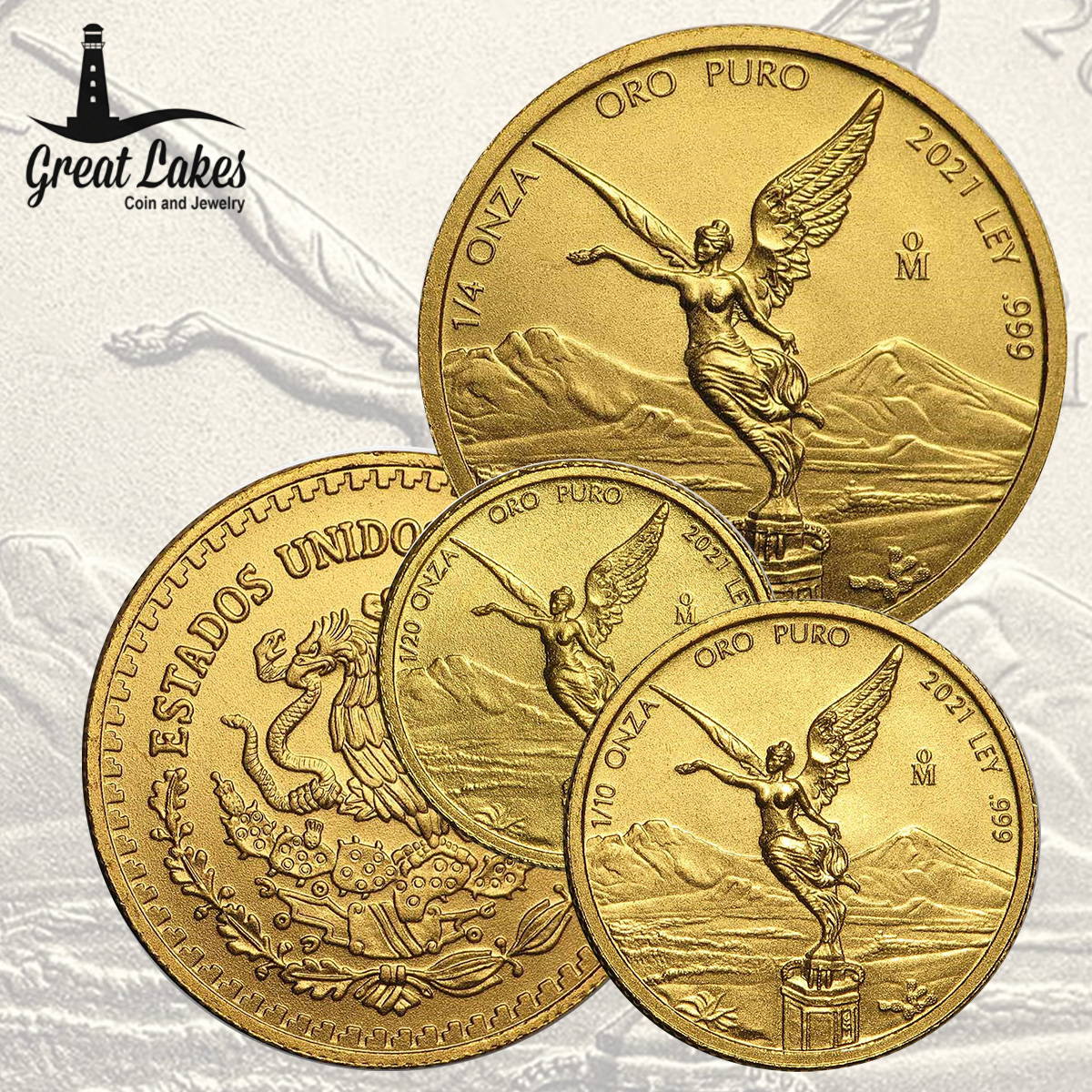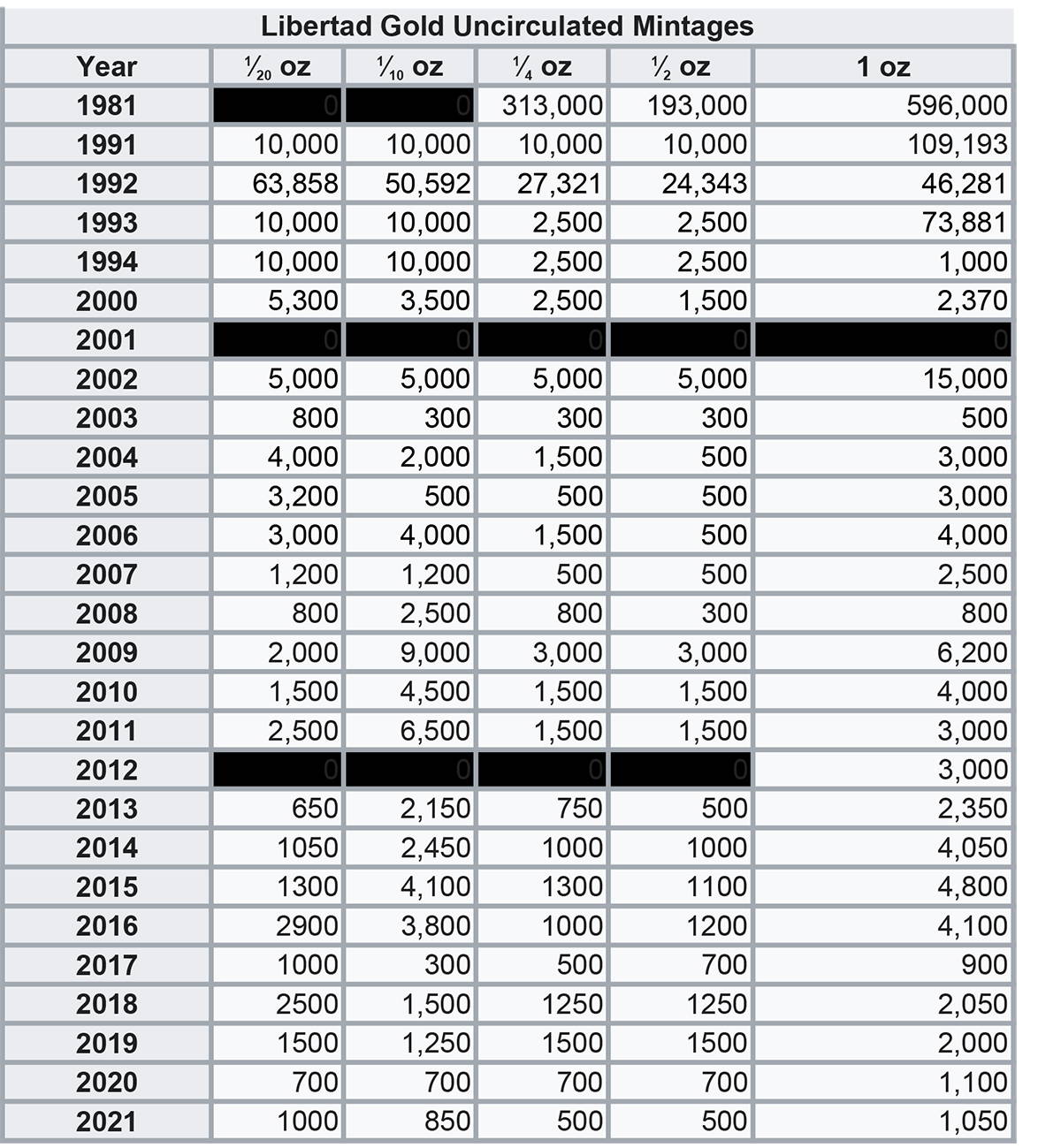 These numbers make it one of the lowest production years for the Mexican Gold Libertads. This directly followed another low mintage year in 2020 when Covid-19 first wrecked havoc.
It's little wonder when looking at the mintage numbers detailed here, that prices for the Mexican Libertads have increased in recent years, not to mention the sheer lack of availability.
Despite the low high premiums on these coins, the 1/20 and 1/10 oz offer lower priced options for collectors and investors still wanting to own these stunning and iconic gold coins. We have a limited (and dwindling) stock of 1/20 oz, 1/10 oz and 1/4 oz. Do remember that we offer a 3% discount for those of you wishing to pay by check, (please just choose check payment on the website and an invoice will be sent to your email with the discounted price applied.) Tracked shipping is included in the price and these coins ship immediately.
Table courtesy of Wikipedia