We're fast approaching the end of 2021 and in recent years, mints across the globe have been keen to celebrate the Chinese Lunar Calendar. With such rich inspiration to draw from, Lunar New Year commemoratives have become highly collectible.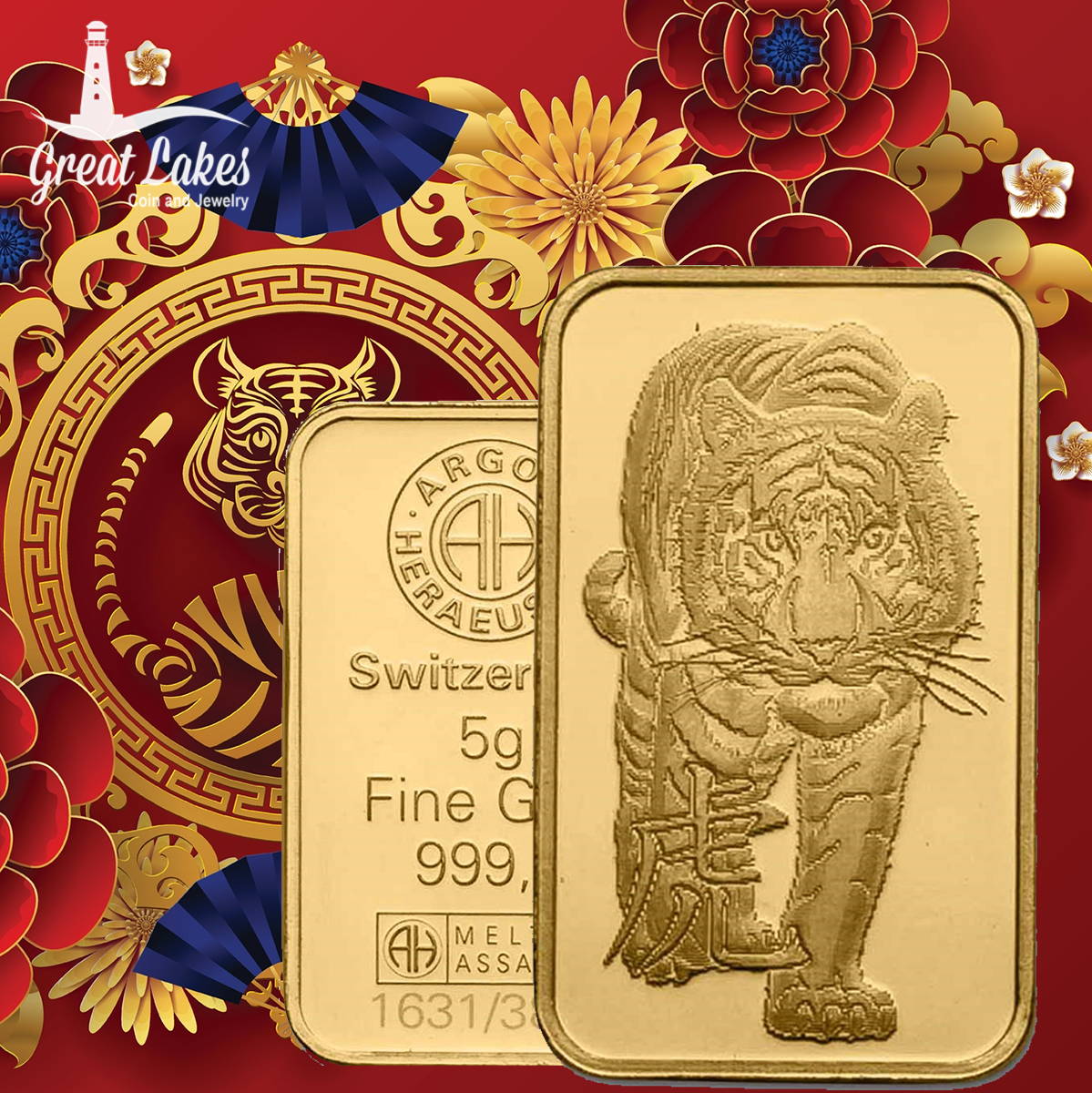 From Swiss mint Argor Heraeus, their 2022 series is dedictaed the the Year of the Tiger. In celebration came a series of Argor Heraeus Year of the Tiger Gold Bars with extremely limited mintages. Pictured here and available via our website is the 5 gram variant, with just 3,888 bars released globally.
The obverse features an intricately detailed prowling tiger design while the reverse features hallmark, bar specifications and it's indivdual bar number out of the 3888 minted, adding to it's commemorative value.
All of these bars are individually sealed with assay and even the packaging has been themed for the Chinese New Year.
For those who love to take a look back at previous versions, you can check out the images below. 2021 was the Year of the Ox and 2020 was the Year of the Rat.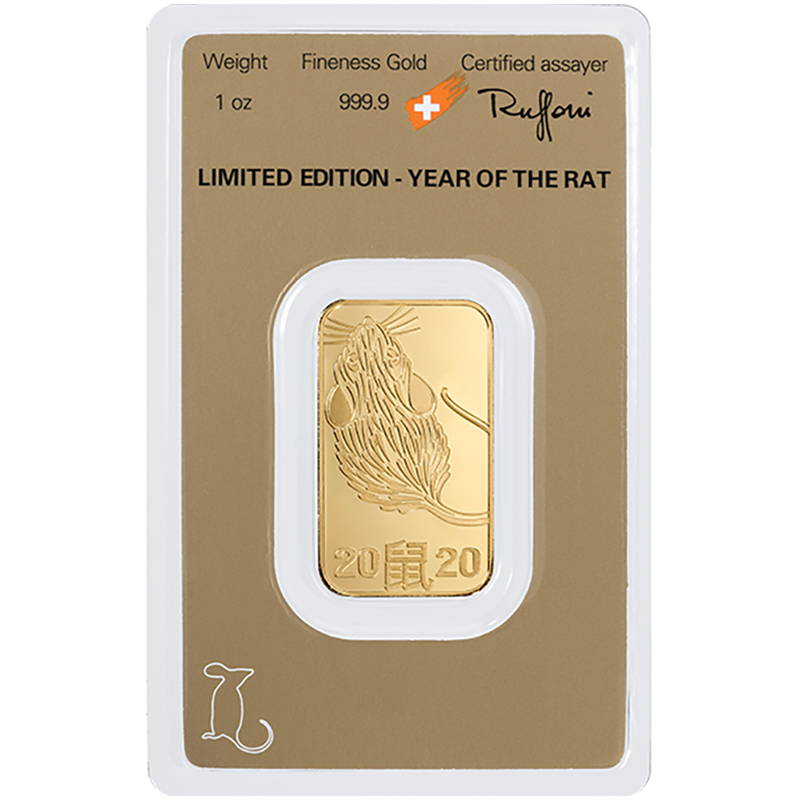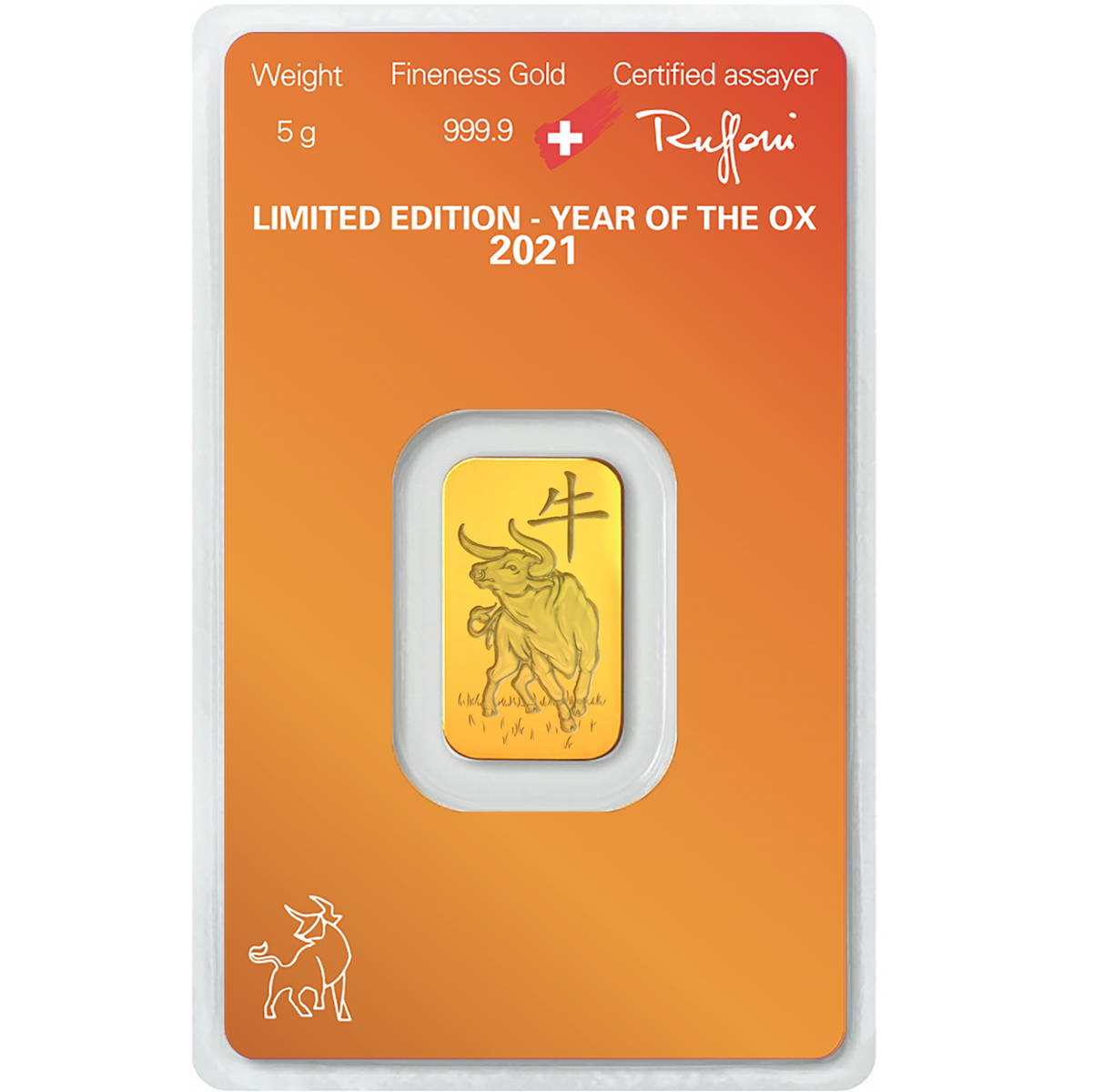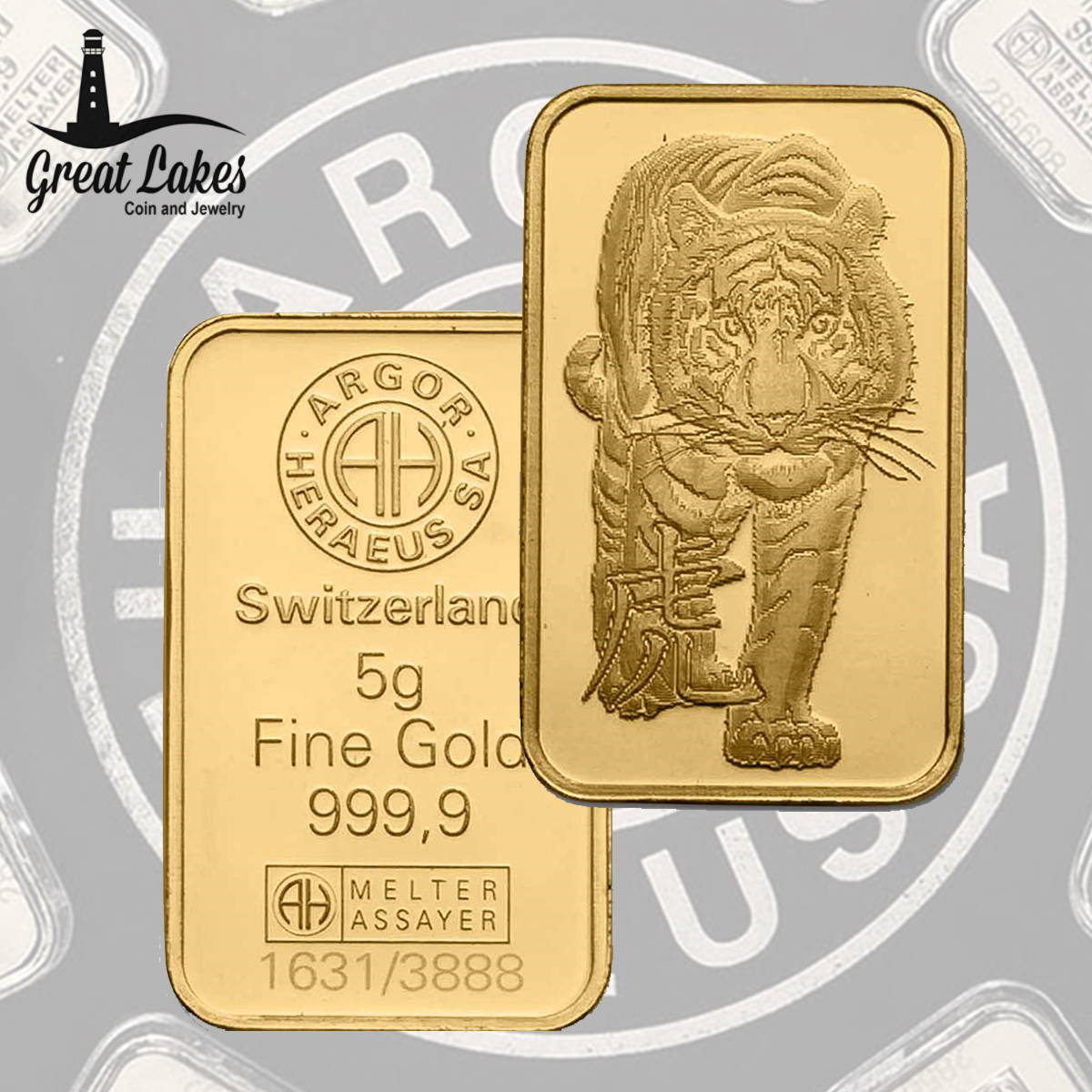 Argor Heraeus are one of the world's oldest refiners & assayers of precious metals and have earned a reputation for beautiful, sound investment bullion.
As is so often the case, images don't do justice to these bars, which offer good value for money in terms of their premiums versus many other mints.