Launching soon are the Germania Hildegard Valhalla & Ultra High Relief coins and today we're sharing a more in depthc look at this special release prior to their arrival.
Germania have been on fire this year when it comes to their coin releases. From the initial 1 oz Silver Hildegards that sold out exceptionally fast, to their flagship Germanias, demand for these very artistc coins has been exceptionally high. The next release is the Germania Hildegard Valhalla 1 oz Silver BU with its multimetal plating and the Hildegard 2 oz Silver Ultra High Relief. We've been excited for these two coins for months! Though the actual design is the same as the long sold out Valkyries Hildegard coins, these are two very special versions of it.
Pictured below is the Germania Hildegard Valhalla 1 oz Silver BU. Though the specifications of the coin are the same as the original; 1 troy oz, .9999 purity silver BU with an official denomination of 5 Marks, this version features a multimetal plating with a very limited mintage of just 999 pieces globally.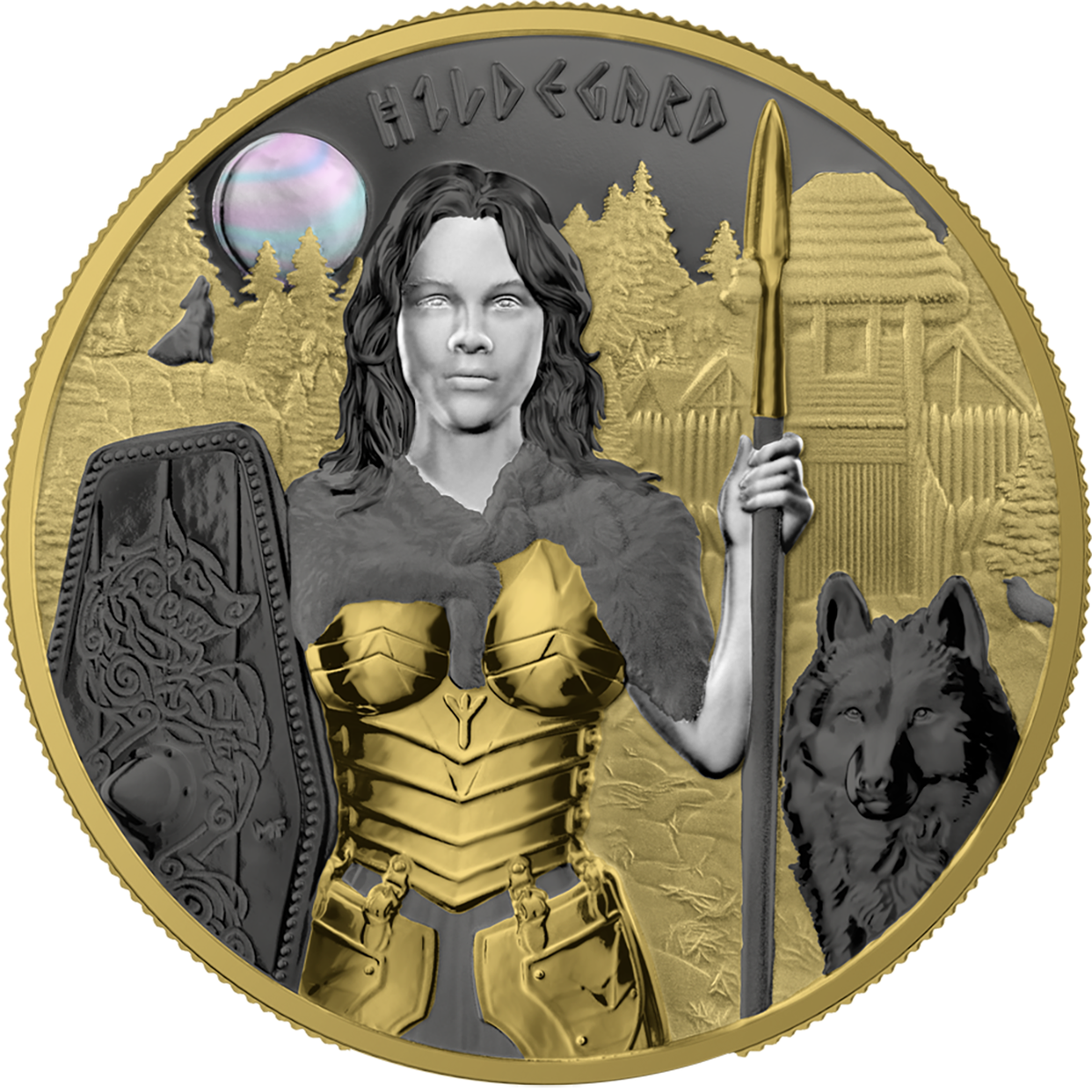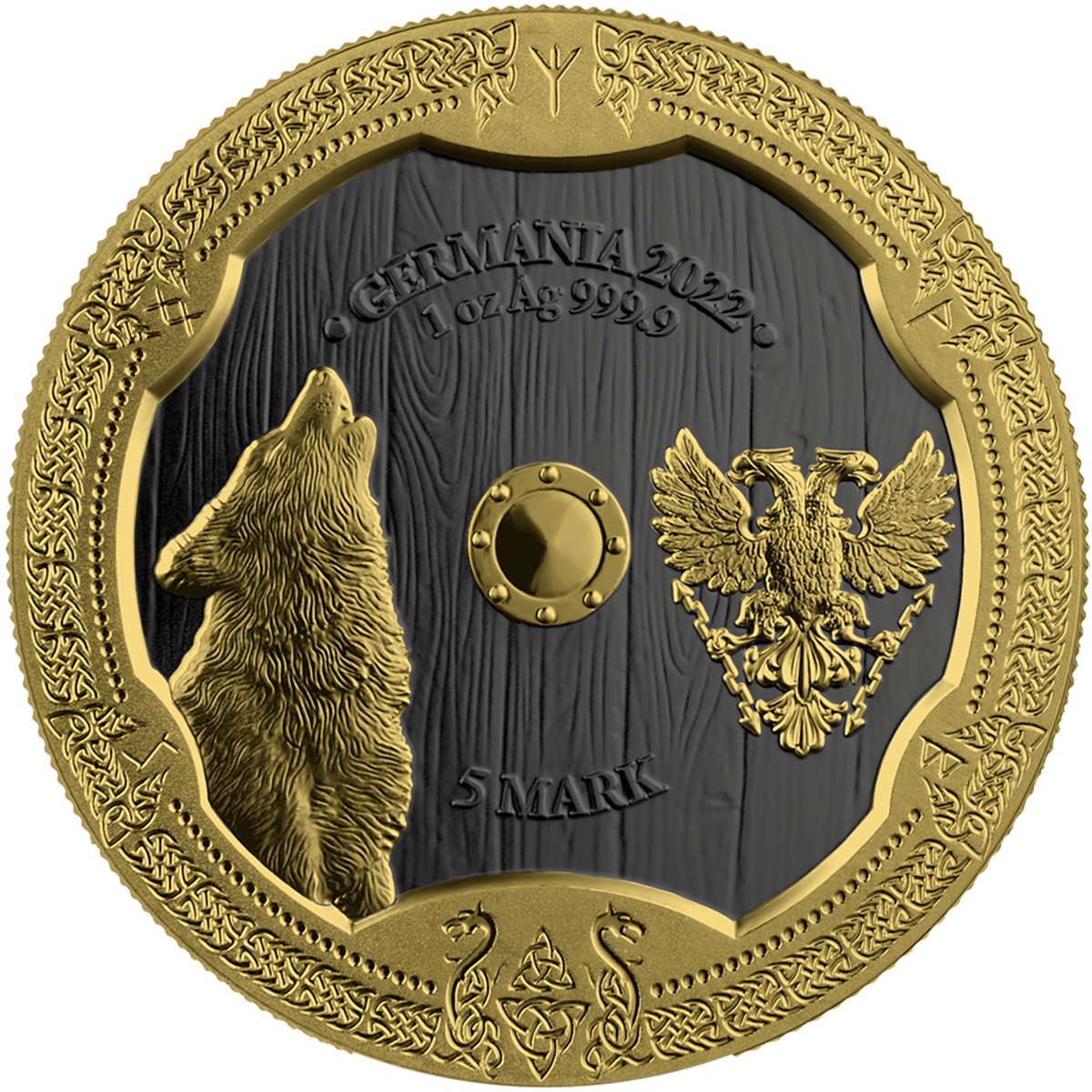 Next is my personal favorite and one I've been anticipating for months. Pictured below is the Germania Hildegard 2 oz Silver Ultra High Relief. This coin has an antique finish and very apt colorization which gives it a stark, winter feeling that suits the design perfectly. Again on the reverse you'll find the weight, .9999 purity and the denomination of 10 Marks. The mintage on this coin is again just 999 pieces, making this real collector coins.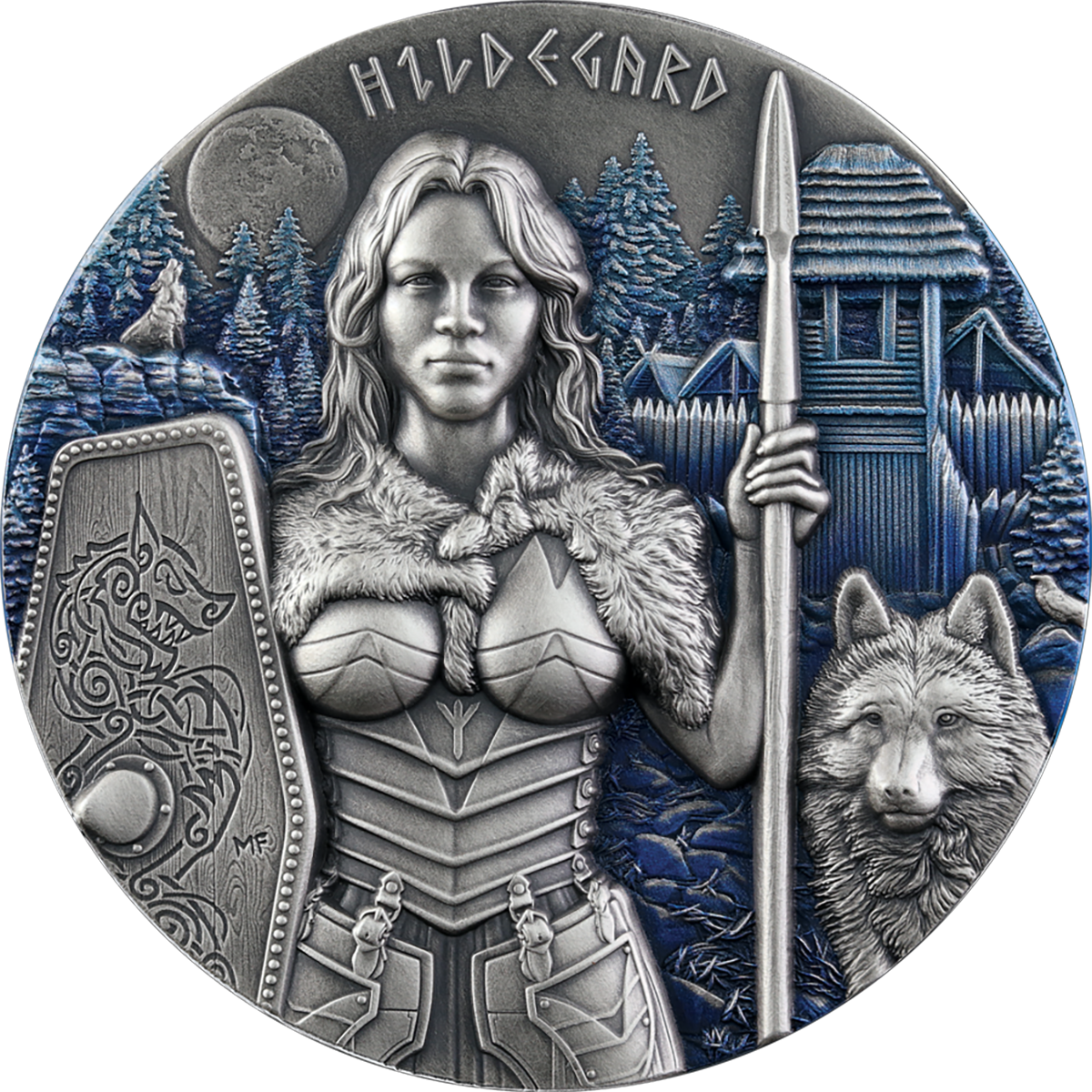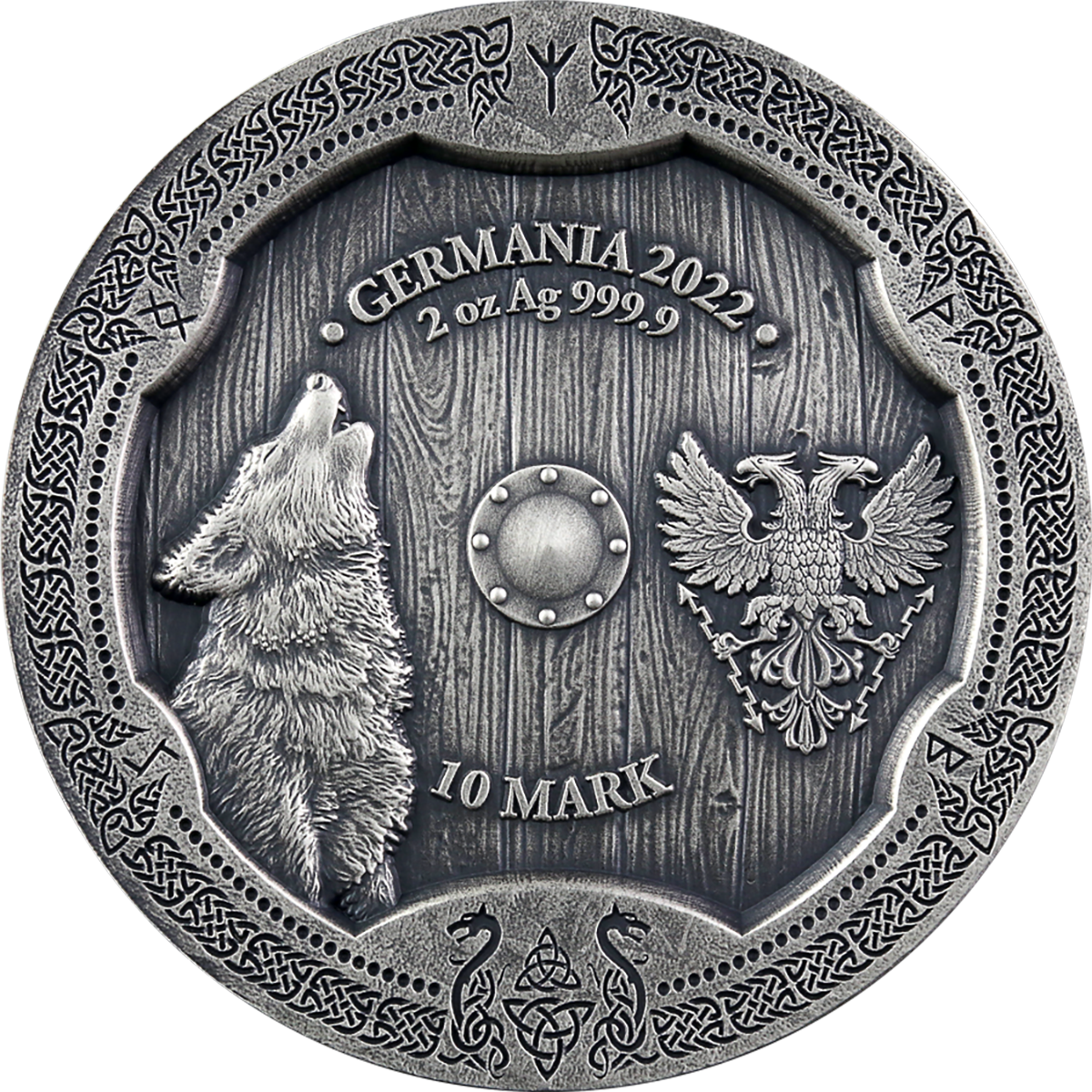 Of course such special coins are worthy of very special presentation too. The 1 oz version comes in a dedicated blister pack, while the 2 oz is presented in a wooden display box. Both are accompanied by certificates of authenticity.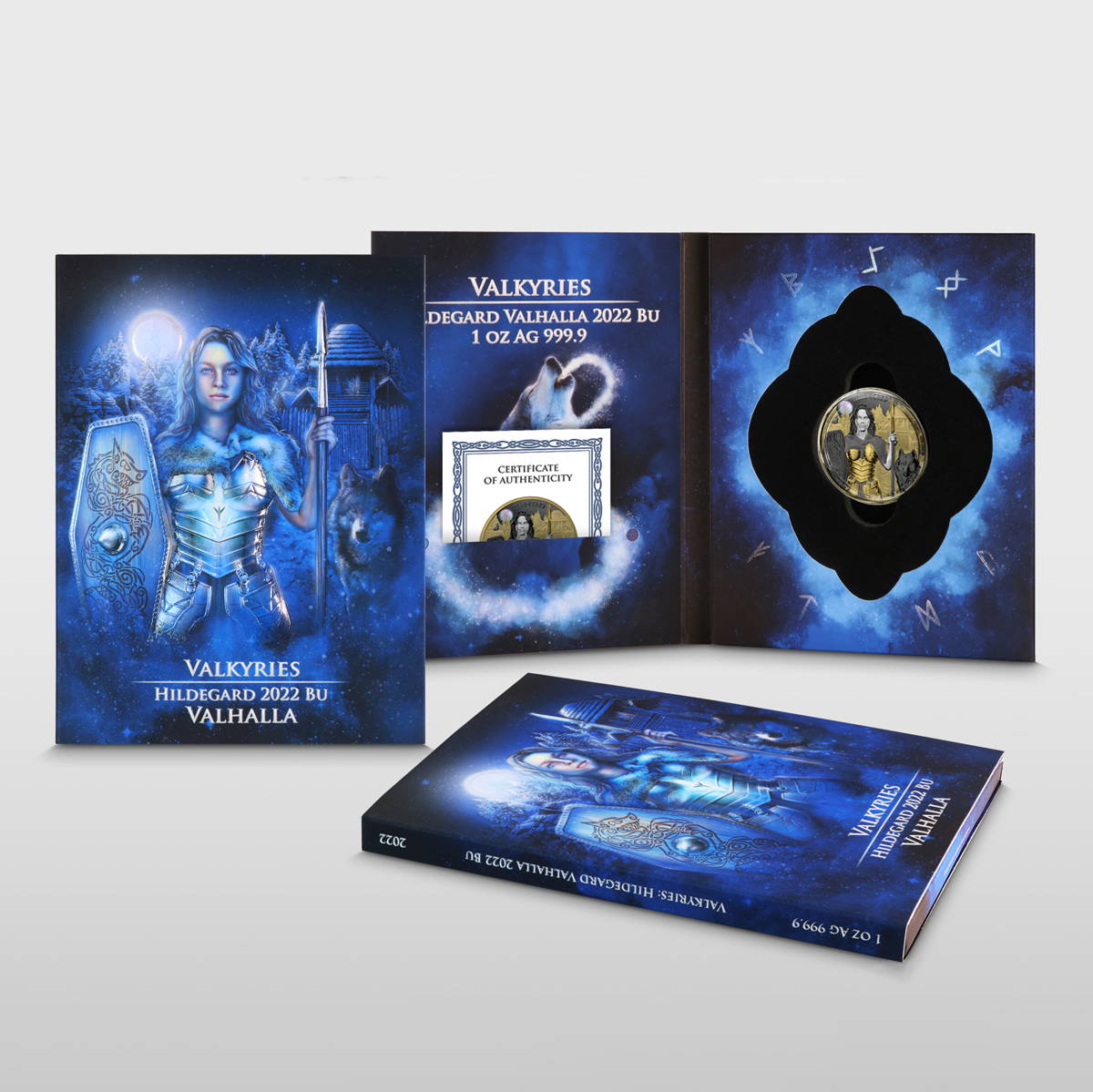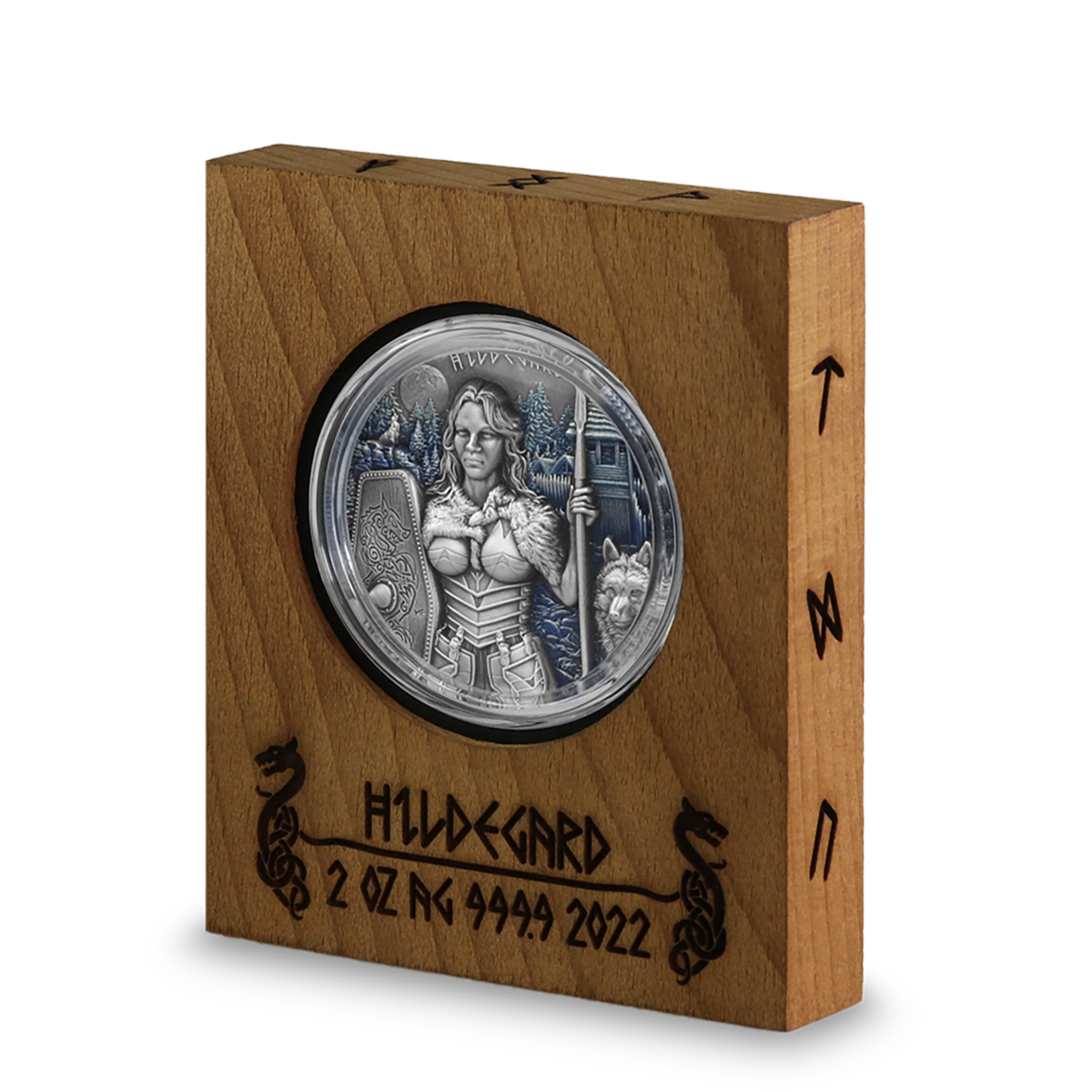 Further to that the 2 oz Ultra High Relief is accompanied by a new feature for Germania; a specially ennobled & hologram protected character's collector card.
This extra touch is completely new for Germania but undoubtedly adds to the collectible feel of this particular coin.
As always we will begin selling these coins as soon as they arrive with us and stocks will be extremely limited.
Accompanying the launch of the special edition Valkyries will be a restock of all of the Germania silver bars. With their .9999 purity, exceptional presentation and highly competitive premiums, Germanias bars have become a real staple among our stacking customer base. We do also still have limited stock of the 2022 Germanias too and you can check those out via the link below.