The Scottsdale Mint 2022 Year of the Tiger 1 oz Gold Bars are a brand new, surprise release from Scottsdale and they're launching this week.
Inspired by an earlier release of 100 g gold cast bars, it's struck from .9999 purity gold, sealed in CertiLock and has an extremely low mintage of just 1750.
The obverse features a roaring tiger, in addition to being stamped with the year 2022. Meanwhile the reverse features weight, purity and the Argor Heraeus hallmark.
Though we have a policy of not preselling, as soon as these bars arrive later in the week they will be available via the link below and everyone following us across social media and through our newsletter will be notified too.
The third sign of the Chinese zodiac is the Tiger. Legend has it that Tiger believed no one could match its zeal and speed in the celestial race that would determine the order of the zodiac signs. But as Tiger emerged from the water believing it had won, it was informed that Rat had won for its cunning and Ox had come in second for its perseverance. The king of the jungle was forced to accept third place as a result.
People born in the years of the Tiger are active and ambitious, risk-taking and adventurous, enthusiastic and giving, self-assured with a sense of justice and a commitment to helping others for the greater good. Their lucky numbers are one, three and seven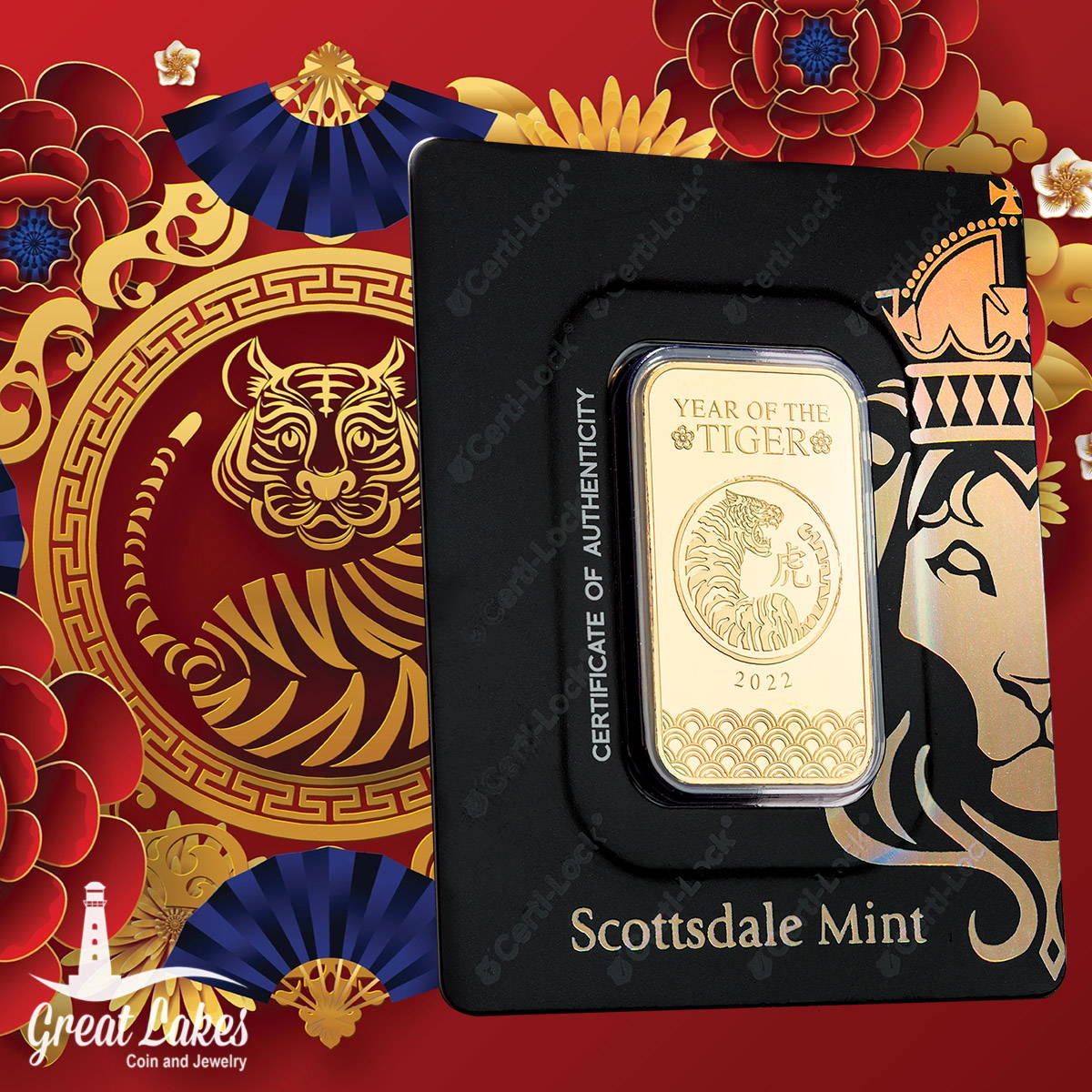 Though the Chinese lunar calendar is most commonly associated with their new year celebrations in January or February, it governs a whole host of annual holidays. Lunar calendar bullion designs have become incredibly popular in recent years, with Pamp, Perth Mint & Argor Heraeus all producing limited mintage pieces.